Ivorian singer, Dj Arafat, showed his evil side while performing at a show recently.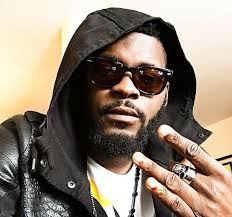 While performing, a fan jumped on stage to give the artiste a hug but was in the process slammed on the floor and kicked in the head. The wicked act did not stop there, as his goons proceeded to push the guy off the stage.
A lot of people who saw the video and witnessed the event blasted the artiste, calling him several names, an act he was not in the least cool with. This prompted him to try and defend his action saying the fan who jumped on stage insulted his mother.
Watch Video: