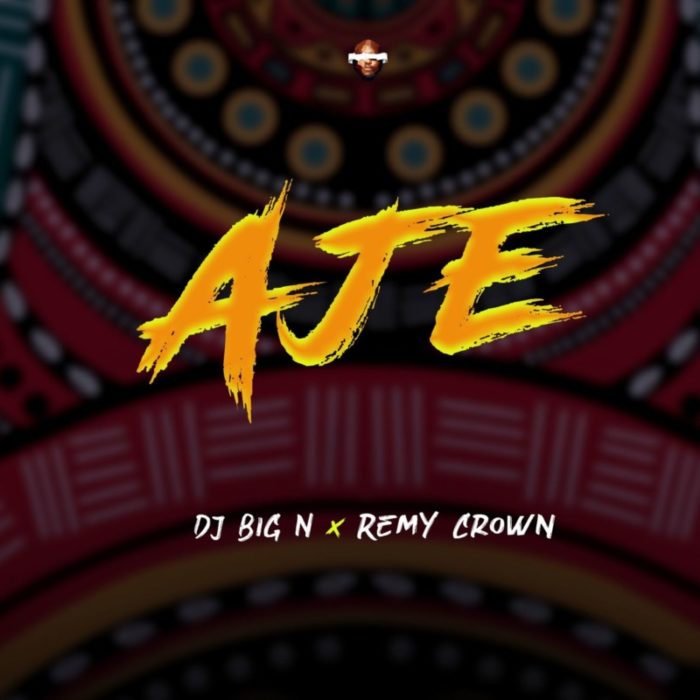 After the huge success of his 2020 hit – 'Ife' (Love featuring Teni & Don Jazzy), DJ Big N releases a new big tune titled "AJE" featuring rising act, Remy Crown, produced by Magicsticks.
'Aje' is DJ BIG N counting his blessings and starting 2021 in grand style, Recruiting the vocals of Remy Crown, this number shows DJ Big N's production flair and aptitude for the hugely popular Amapiano genre. The song has a high tempo delivery and Remy Crown's vocals only aid its crescendo.
A club number that will definitely have you moving, DJ Big N delivers once again and sets a marker for what we can expect from the official disc jockey of Mavin.
Listen and Enjoy!!!
AJE LYRICS
Issa Banger
Oh (x3)
When You're big, you're Big Abeg
Crown Baby
Big N
Fun mi the Mic
Verse 1
Never look down on anybody
Na everybody get destiny
O wo Prada emi d'ogbon si
As long as we no naked
Kadija say she don taya
She talk say I don loose guard
She's trying to get herself a Zaddy
She don taya to wear jacquard aii
Today Na your own, tomorrow get control o
As everything Dey go ka sha ti survive
As I Dey drop am make dem feel the vibe o
And as I dey hustle on a low
CHORUS
Ota I ba j'oju mi (Aje)
Oluwa lo ni glory (Aje)
Dem wan Begin confuse me (Aje)
Won fe fimi ko story
Won fe k'aeroplane mi wo hold up (Aje)
I don Dey fly I can't stop (Aje)
The bottles don Dey pop up (Aje)
The money don Dey pile up (Aje)
HOOK
So you dey among them
All the people wey Dey jump fence
Thank God don catch dem
Before I vex I go report dem to God first (2x)
I say eeeeeeeeeeeeh mama eeeeeeeeeh
Suku eeeeh ( 2x )
VERSE 2
When you re big you re big abeg
Simply put I am the best o
I be lion dem be pet
Who chop beans Na en Dey mess o
Kogbagidi
They want to copy me
I laugh in Swahili
CHORUS
Ota I ba j'oju mi (Aje)
Oluwa lo ni glory (Aje)
Dem wan Begin confuse me (Aje)
Won fe fimi ko story
Won fe k'aeroplane mi wo hold up (Aje)
I don Dey fly I can't stop (Aje)
The bottles don Dey pop up (Aje)
The money don Dey pile up (Aje)
HOOK
So you dey among them
All the people wey Dey jump fence
Thank God don catch dem
Before I vex I go report dem to God first (2x)
I say eeeeeeeeeeeeh mama eeeeeeeeeh
Suku eeeeh ( 2x )
Big N
Remy Crown
When You're big, you're Big Abeg