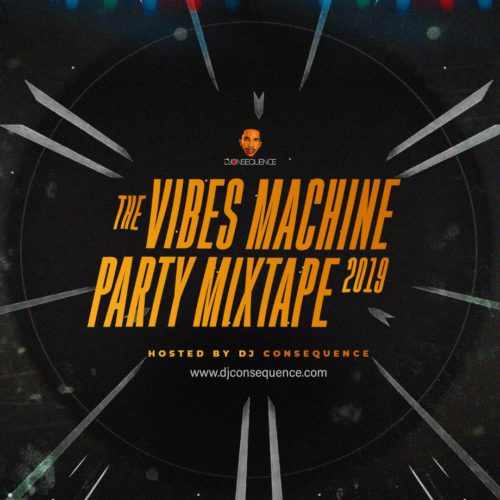 DJ CONSEQUENCE COMES THROUGH WITH "THE VIBES MACHINE PARTY MIXTAPE 2019"
Africa's King of Vibes – DJ Consequence returns with the highly anticipated annual party vibes mixtape dubbed "The Vibes Machine Party Mixtape 2019"
Featuring some of the very best songs from all over the world in 2019, DJ Consequence has remained consistent over the years with giving fans a dose of some dope tunes that resonates and this year is no exception with The Vibes Machine Party Mixtape 2019.
The uber-talented disc jockey who's one of Africa's most sought-after, is leaving no stone unturned in redefining the art of DJing in Africa and with series of events and mixtape diaries to his name, DJ Consequence has steadily built a reputation to be reckoned with in the African music space.
The Vibes Machine Party Mixtape 2019 is a tip of what's coming as DJ Consequence aims to round up the year in great style as always. More info from DJ Consequence soon.
Wait For It! There is an Exclusive listening of Davido's yet to be released smash hit! on this Mixtape.
Enjoy!
DOWNLOAD – 'The Vibes Machine Party Mixtape 2019'