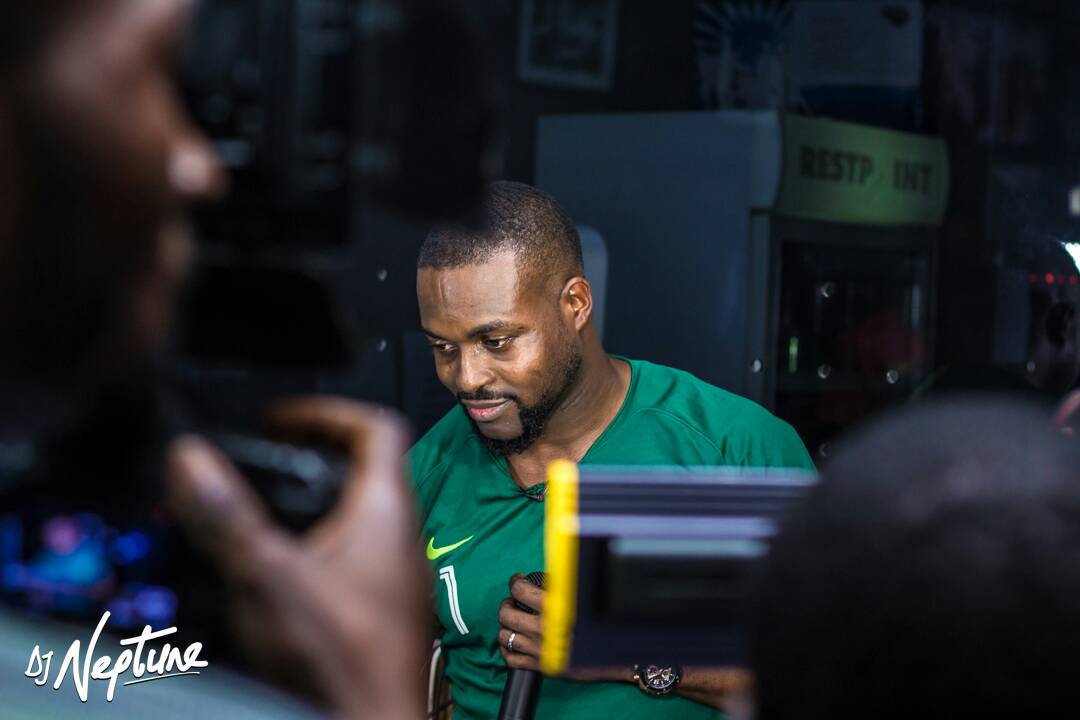 DJ Neptune arranged for an exclusive listening session for his new album titled GREATNESS, on Thursday May 17th, 2018. The session was held at Nooks Lounge in Lekki, gathering quite a number of industry figures to enjoy the best of new sounds bodied on the album.
The attendees at the event experienced an exclusive listening of all production; unveiling of the album cover and tracklist on the album complementing the feeling of a Pan-African sound, with a combination of West and East African artists featured.
The likes of DJ Jimmy Jatt, Mr Real, Kaffy, Do2dtun, Sasha P, DJ Lambo, CKay, Broda Shaggi, YQ, Efe, Duktor Sett, Toyin of life, were among the galaxy of stars who graced the event. It was really the place to be – bright lights, good music and a community of happy faces; there was no sign of bad vibe anywhere at the event.
It is great to talk about what makes up the "GREATNESS" album, but you know what feels even better? Being the first to listen to the album, as a PRE-ORDER LINK is available on Apple Music/iTunes stores and Boomplay. So go grab yourself a copy of "GREATNESS" by the international DJ Neptune.
The GREATNESS album would be available on May 25th, 2018 worldwide on all digital stores; iTunes, MTN Music plus, Boomplay, Spotify, Amazon, Apple Music, Tidal and also on DJ Neptune's website: http://www.djneptune.net
See pictures from the private listening party below.