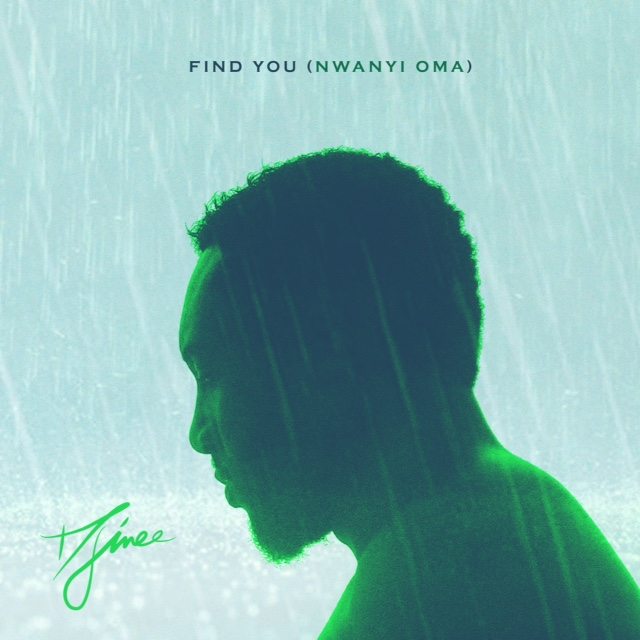 Djinee – Find You (Nwanyi Oma). Nigeria's foremost award winning vocalist and African troubadour is back with another big bang! DJINEE, who serenaded our ears with wonderful hit singles such as Ego, I No Dey Shame, Overkilling, Lade and Shout Out To My Lover debuts his brand new single today titled – Find You (Nwanyi Oma)
"Find You" is a lover's melody which emphasizes the power of unconditional love to a partner at a time when life's worst storms arrives at our door front and there seems to be absolutely nothing left to hold onto but a commitment once made in the promise of love. The soft, melodic tune will definitely tug at every lover's heartstrings as it is the perfect track to reassure and comfort a loved one of an uncertain tomorrow. It will suit perfectly for any romantic occasion.
"First of all I want to say thank you to God who made all of this possible, My family, My friends, My amazing and ever loving fans (without whom I am nothing), Blogs, members of the Press, TV stations, Radio Stations and DJ's. Thank you for being patient with me and for letting me have the past year to really escape into my mind and write music so freely. I feel so rejuvenated and i have so many stories I can't wait to share with you. I have missed you all desperately, the wait is so almost over. Something is coming very, very, very, very soon. I am excited and scared at the same time. I've poured my heart and soul into this record, I love you all, and hope to see you in the not so distant future." – Djinee
For this single, Djinee teamed up with ace music producer "ExO Magege", who has worked the likes of Wizkid, Asa, Mocheddah, Timi Dakolo, Waje, Sound Sultan, Yemi Alade and a host of others. The song was also mixed and mastered by ExO Magege.
Djinee – Find You (Nwanyi Oma)