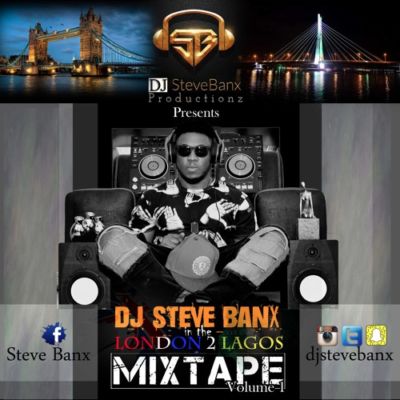 Steve Banx, born Stephen Agbaegbu in Imo State of Eastern Nigeria is a multi-talented disc jockey discovered who his love & flair for music at the early age of 12. He gained admission into a missionary school in Imo State, and was a member of the famous school band of the school for six years before gaining admission into college where he bagged his first degree in Philosophy.
He relocated to the UK in 2000 to pursue a career as a music DJ and producer, where he attended the IMW Music College in Islington, North West London to study Music Production, and MIDI College in Deptford, South East London where he also studied Mixing & Mastering in music production.
After a successful career path in London, He recently moved back to Lagos to define the art of disc jockeying in Nigeria, and is keen on becoming an inspiration to up and coming DJs. He is setting a standard for parties in Lagos using his belief in the peak satisfaction of music lovers. Steve Banx is fast becoming one of the most sought after DJ in Nigeria and the first volume installment of his mixtapes, "London 2 Lagos" is officially out.