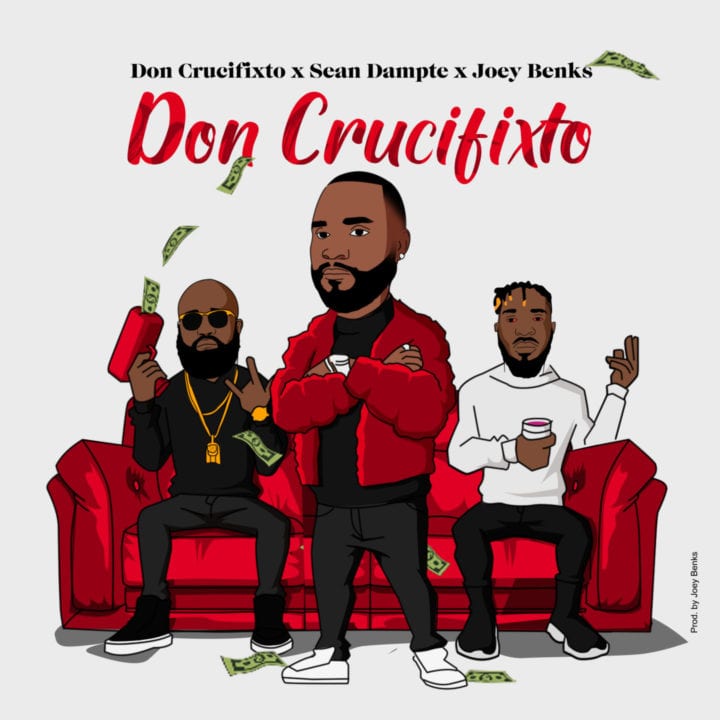 The power of a lone singer on a track enraptures the souls of listeners and almost takes over it if care is not taken, how much more the trio effect of music makers on a song? Now is when to start praying for soul survival.
The coming together of label boss, Don Crucifixto, London-UK based Sweetest Whyne Crooner Afrobeats singer, Sean Dampte and ever proficient producer, Joey Benks was intended to give meaning to what a real anthem is and serenade their audience all over the world. No mere song stands close to the output of this trio.
The self-named track 'Don Crucifixto' is set to usher us into a new phase of quality entertainment both in homeland and abroad as the American-based Nigerian-owned label embarks on a total revamp in music and movie production.
Without further ado, you are implored to open your mind to this great piece of music and enjoy every string of it.