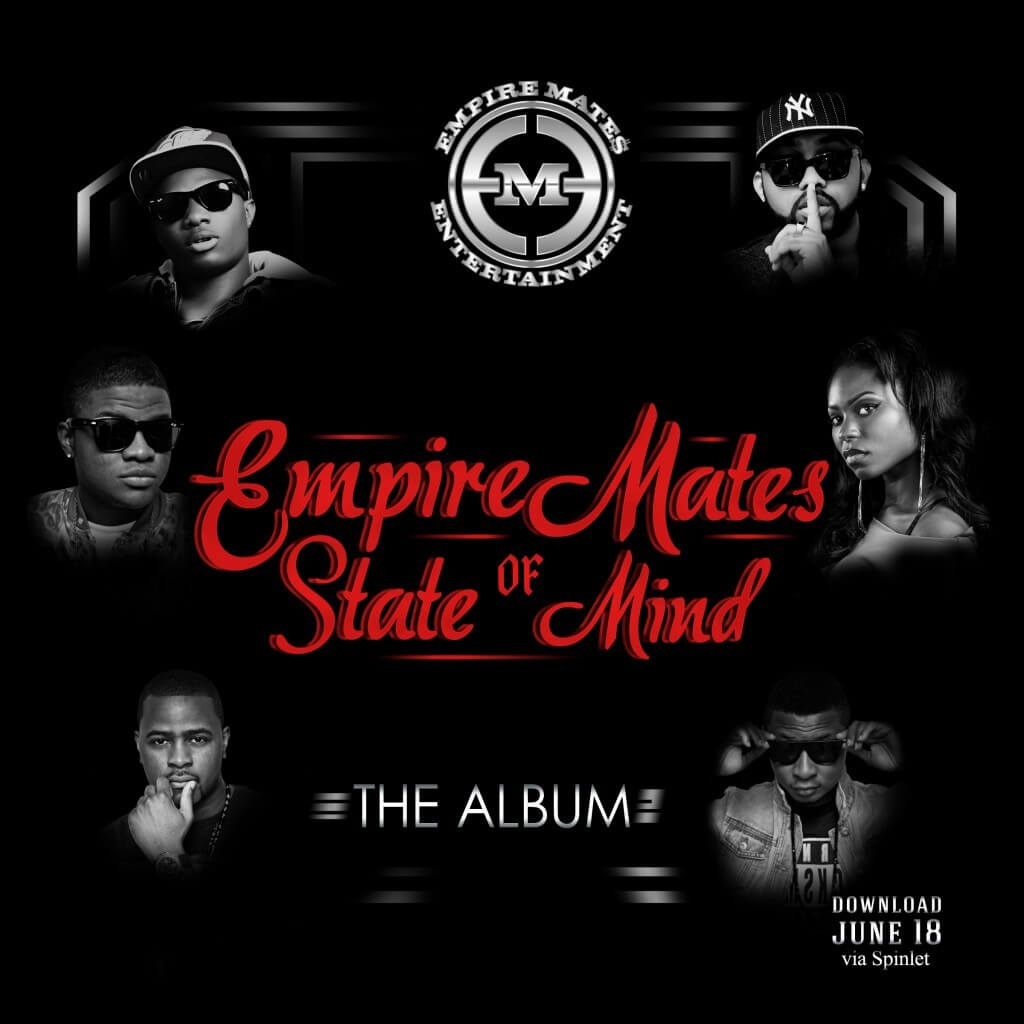 HOW TO DOWNLOAD EMPIRE MATES STATE OF MIND ALBUM ON SPINLET
We apologize to all users and potential users of Spinlet who had issues downloading the Spinlet app or the E.M.E album on Spinlet over the last 24 hrs.  Spinlet is currently only available on Andriod, Blackberry and Symbian devices. Additional versions, including iPhone, desktop and Java will be ready for use soon.  All users should have been issued 30SC (Spinlet Credits) to download the E.M.E album from the app. If for any reason the 30SC did not show up on your app, or if your phone credits were deducted, please contact us at [email protected] so we can make sure you are refunded in full, right away. Thank you for your support and patience today, Spinlet will be giving every user a free one-month subscription which will be effective within the next 48hrs. Please refer to spinlet.com/support for additional questions on how to use Spinlet.  See below for how to specifically download the EME album.
How to Download Empire Mates State of Mind Album On Spinlet.
1. Go to www.spinlet.com on your mobile phone (blackberry, Andriod or Symbian)
2. Click on Get Spinlet to download the app
3. After downloading; Open the Spinlet App and go to the 'store', Scroll Down till you see E.M.E under Featured Music
5. Click on the E.M.E Album
6. You can stream the tracks online by clicking the play sign on the left  or you can buy by clicking the arrow on the top right corner of the album (you will not be charged as you will be automatically given free Spinlet credits to buy the app)
7. Downward facing arrows will appear indicating the tracks are being downloaded. After Download is complete you will see a tick sign
8. The songs will appear in the 'play' section of the app after downloading. You can play the songs offline after it has been downloaded
DOWNLOAD FULL ALBUM
Tracklisting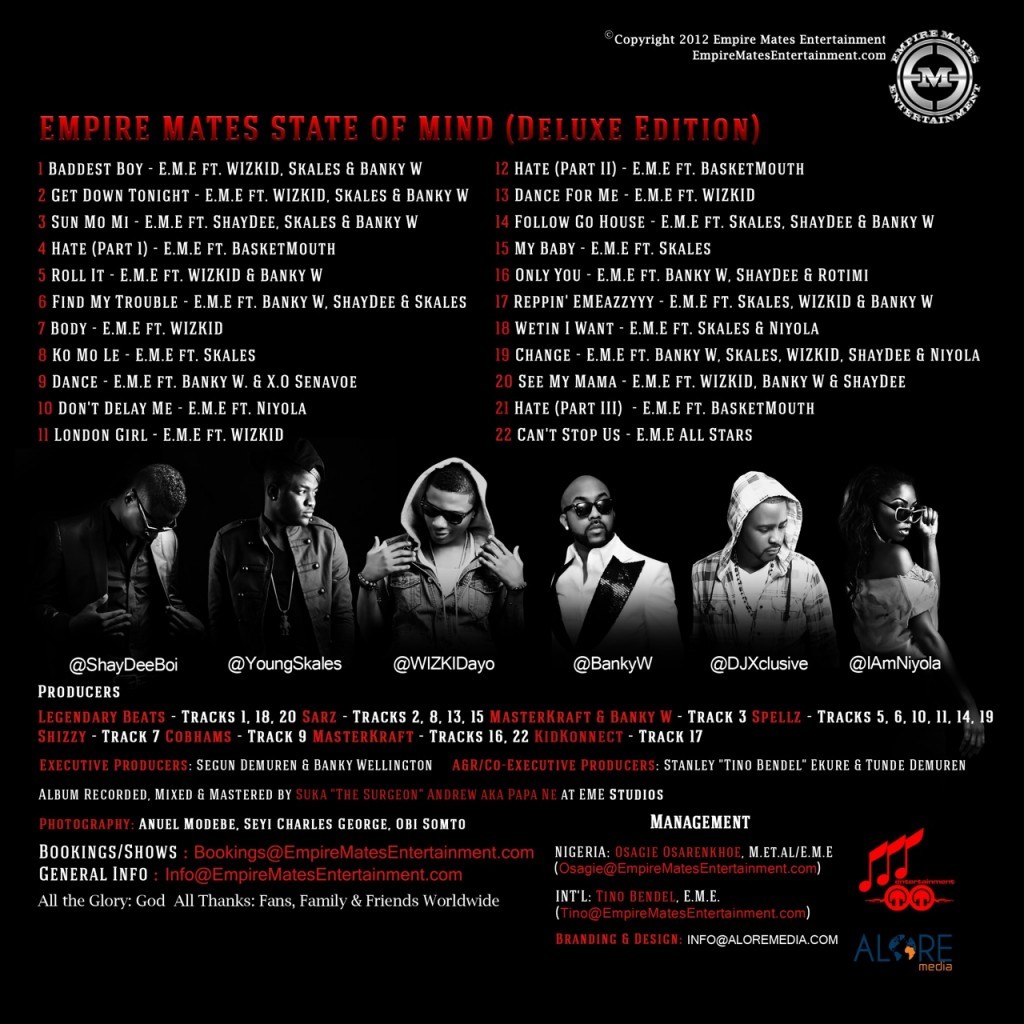 1. Baddest Boy – EME ft wizkid,skales & Banky W
2. Get Down Tonight – EME ft Wizkid ,skales & Banky W
3. Sun Mo mi  – EME FT Shaydee,skales & Banky W
4. Hate(Part1) – EME ft Basketmouth
5. Roll It – EME ft Wizkid ft Banky W
6. Find my trouble – EME ft BankyW ft Shaydee & skales
7. Body – EME ft Wizkid
8. Ko mo le – EME ft skales
9. Dance  – EME ft Banky W & X.O Senavoe
10. Dont Delay Me – EME ft Niyola
11. London Girl – EME ft Wizkid
12. Hate(Part ii – EME ft Basketmouth
13. Follow Go house – EME ft Skales,shaydee & Banky W
14. Follow Go House – EME ft Skales ,shaydee & Banky W
15. My Baby – EME ft Skales
16. Only You – EME ft Banky W ,Shaydee& Rotimi
18. Wetin i want – EME ft Skales & Niyola
19. Change – EME ft Banky W,skales,Wizkid,shaydee & Niyola
20. See my mama – EME ft Wizkid ,Banky w & Shaydee
21. Hate(Part III) – EME ft Basketmouth
22. Can't Stop Us – EME ALL STARS
 Roll It – EME ft Wizkid ft Banky W
[audio:http://tooxclusive.com/wp-content/uploads/2012/06/roll-it-TX.mp3]
London Girl – EME ft Wizkid
[audio:http://tooxclusive.com/wp-content/uploads/2012/06/Wizkid-London-Girl-TX.mp3]
DOWNLOAD FULL ALBUM