Bigiano Pizza Bizza featuring Portable.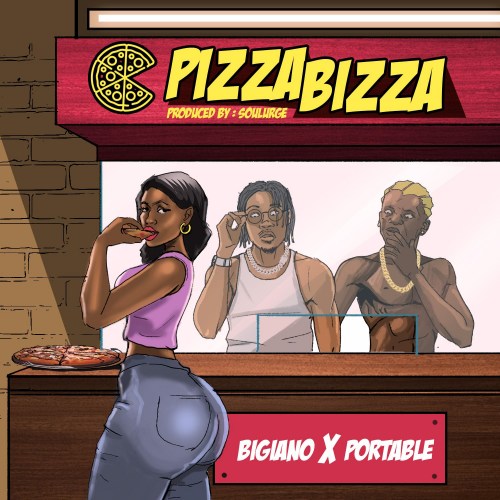 Bigiano And Portable Drop a new fire jam and street anthem title, PIZZA BIZZA.
"Pizza Bizza" is a street-pop record produced by Soulurge. This song serves as a follow up to Bigiano last single title- 'Shayo' Amapiano Refix.
Shayo Refix comes off with the sole intention to redefine what was known of its former sound. It is quite electronic in nature and demanding of attention to consume with intermissions in between. It also requires heightened senses to fully enjoy its rave melody.
Must be reinstated as an energetic sound but at the same time of multipurpose tempo ranging from mid to any other degree above mellow. The Refix produced by Smeez features Tiwa Savage's Premium Hypeman, Jaybrezze, STREAM HERE.
Listen to Bigiano's release, 'Pizza Bizza' featuring Portable below;