Last Updated on Sep 23, 2018 | 19:53 by Tyler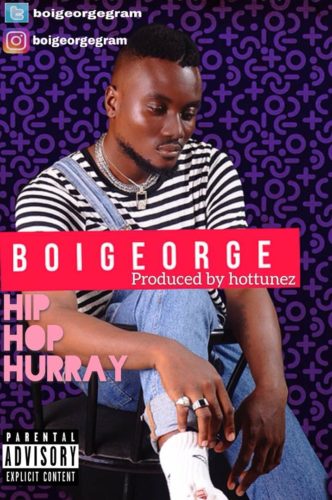 Boi George treats his teeming fans to this banger titled 'Hip Hop Hurray', a befitting title to lift the spirits after a long week. Hip Hop Hurray is his second single this year after his previous single 'Pass me your love' received much accolades on social media.
Produced by 'Hottunez' and Mixed by 'Razz (on the mix)','Hip Hop Hurray' is a fire jam for the club, in the car or just in your ears.
Quotable lyrics
'Girl you bad o!!
Got me mad o'!!
Hip Hop Hurray (eh)Hip Hop Hurray (oh)'