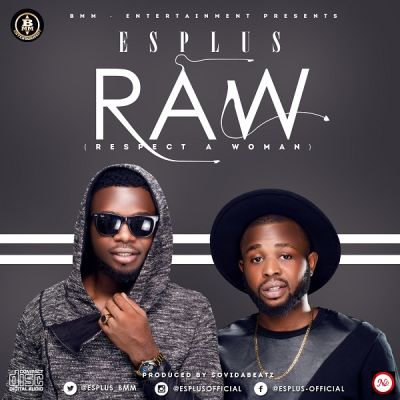 On the back of their critically acclaimed singles, BMM Entertainment group, ES Plus are releasing a bold new song to celebrate women all over the world titled "R.A.W (Respect A Woman)".
With a stellar career growth in music after, connecting with multiple platforms and serenading many, ES Plus, comes through after the release of earlier singles Banabana and Isenla.
They are back with R.A.W, a song which captures a conscious, yet ES Plus displaying their amazing vocals, songwriting skills and undeniable pop and retro sensibilities in honor of women the world over.
ES Plus are fully ready to storm the entertainment industry with more good music in 2016. R.A.W (Respect A Woman) is produced by Sovida.
Listen and download!