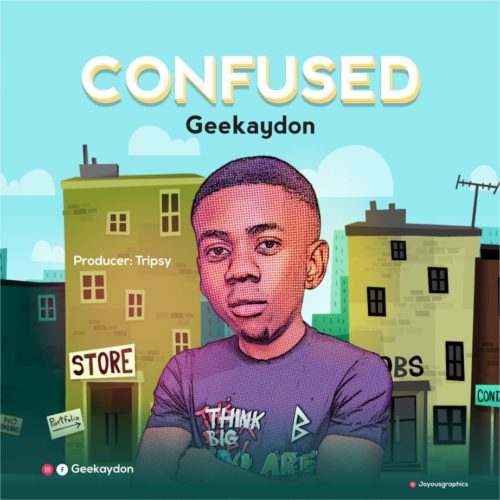 Homeboy Adeniji Adegoke (Geekaydon) is all set to take the music industry by storm in 2020 starting with a surgery pop number titled "Confused" off his soon be released extend play which promises to bit standards.
Well known among friends and fans for his lyrical depth and tantalizing tunes, Geekaydon presents a song every guy out there can easily relate to. "Confused" is a song about that special showty that seems to drive you crazy with her wiles; the way she says yes when she truly means to say no.
Song Produced by Tripsy, a sound simply presented for groove moods while still reflecting on your love and expressing passions. A true testimony of Geekay's place as one of the unmined jewels of his game and real breakout star to look out for.
Listen and share your thoughts