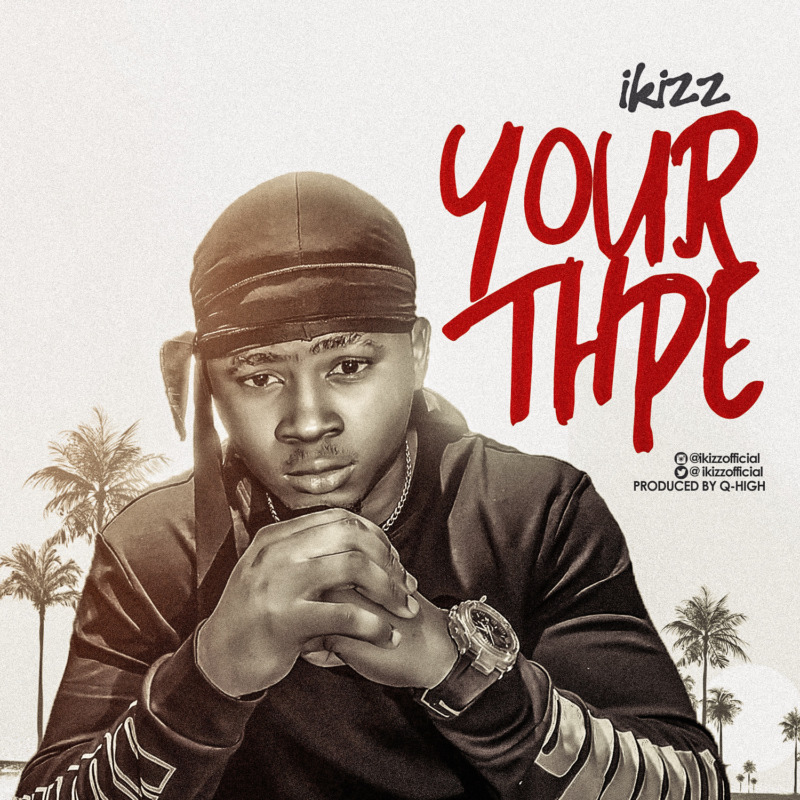 Talented rising Nigerian singer, iKizz releases a brand new single titled "Your Type", produced by Q-high.
The uncertainty that has engulfed the world has shown that love is definitely what can get us by this period. After the release of Mamacita which is still trending all over the internet. This talented artist iKizz drops another hit banger titled "Your Type".
If you have ever fallen in love or you've been heartbroken, Listen to IKizz and you might want to cheer up… Enjoy!
Kindly follow ikizz on his social media handles below
IG: @ikizzofficial
Twitter: @ikizzofficial
Facebook: ikizztbidg 
"Your Type Lyrics"
Baby girl tell me say no no
I was thinking of you ya say no no
Baby girl know you driving me loco
Baby girl you say nobody know oh
And you tell me say nobody got you
Well why can't i come in ya say no no
You got me right here
I just dunno why, baby
Verse 1:
She got me all alone (you got me baby)
You got me thinking above other things i need money
You got me working, yeah I've been working like i need more
You got me thinking like i don't want it baby
I tried to make her my own
My friends say make I no go
I cried every night and day just to hold you baby
I want you to be the one, deliver my babies
But you just don't wanna know oooo….
(Bridge)
She said to me, you can't be nothing that's worth my loving
Just gotta get moving, cause you're not anything I want
I told her baby, I just want one kiss, don't want no Loving
She hurt me bad, but..
(Chorus)
Shawty let's vibe, vibe, vibe, vibe, vibe
Baby I hope you find your type, baby I hope you find your type (yay yay)
Shawty let's vibe, vibe, vibe
Baby you're alright
Baby I hope you find your type, baby I hope you find your type (iyehh ay)
Verse 2:
Suddenly you want me, and suddenly you calling
Girl I want to know why
I want to know what's going on in your head
Suddenly you like that, girl I can't believe you want that
Girl I want to know what, I want to know what caused the change of mind
She wants to be my girl, she wants to be my own (oh baby please)
Why don't you understand, no one can hold me down (don't want no scrub)
I want you for the ride, I want you for the night (don't want no wife)
Shebi you'll be my girl, shebi I been tell you say make you be my own