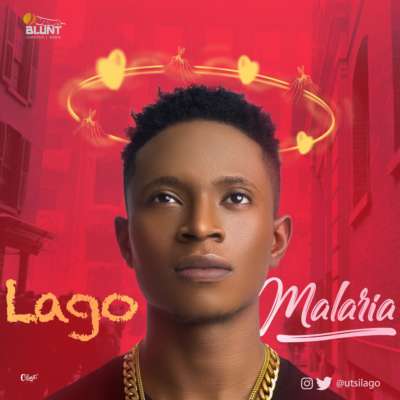 New music sensation, Lago is a gifted singer, an eccentric creative, and spontaneous songwriter who hails from Delta State.
After dropping a stellar cover to French Montana's Unforgettable a couple of months back, he is out now with an official single titled Malaria.
He bares his soul on this sensationally emoting sound, which thematically centers on an ironically twisted love story!
The colourful tune was produced by Ciza Beatz, with mixing and mastering credits to @eqonthemix
Download and share!
See lyrics to 'Malaria' below.
I saw this fine girl for my area
At once I became love sick —Malaria
E con dey spread like bacteria
I swear the girl she set o
I was like ello bae
Wats popping
My name is Lago and you I'm loving
You be the girl wey dey burst my brain
It's on you if I go insane
Ooh yeahh
Na you wey dey burst my brain o

Iya wo mi jor jor jor
Dance for me
Jo funmi
I go carry you like an egg
Nor do you wrong
Just treat you right
Ahh ahh
Iwo ni kan ni mo nife lo kan mi o
Oooh if I love I love o
If I love I love o
If na die I die o
If na die I die o
I nor fit shout o
See I nor fit shout o
If I love I love o
If I love I love o ooh

See the girl sef na fire
Her body smooth and tender
I'm filled up with desire
The best in me you inspire
Through the rainy or the stormy weather, I'll be the big umbrella
And I'll never leave you titilailai
Stay with you forever
Oooh I fit kpai for you o
If I nor get moto
Shey you'll be there for me o
You know when the money comes
I'll take you home to mommy gan
And I'll show you love
Plenty love gan

Iya wo mi jor jor jor
Dance for me
Jo funmi
I go carry you like an egg
Nor do you wrong
Just treat you right
Ahh ahh
Iwo ni kan ni mo nife lo kan mi o
Oooh if I love I love o
If I love I love o
If na die I die o
If na die I die o
I nor fit shout o
See I nor fit shout o
If I love I love o
If I love I love o ooh

Bae is fine
Bae is cool
Bae dey treat me well
I nor fit stop to do
Ooooh LAGO