Last Updated on Dec 24, 2020 | 23:14 by Tomiwa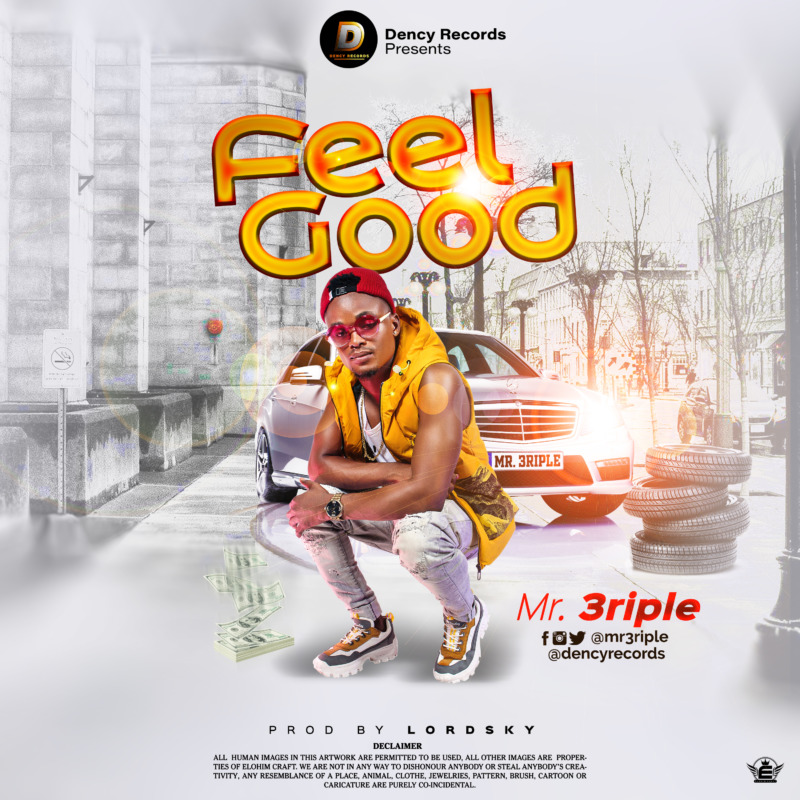 Multi-talented artiste Mr 3riple is out with a new single titled "Feel Good".
Mr 3riple is a Nigerian Musical Artist also known as Isaac Azuka Success , He is a Sensational Music Artist, Song Writer And a Dancer. He was born in Delta on 08/10/1992 Into the family of Mr & Mrs Isaac. He is from Ekuku Agbor, Ika South Local Government Of Delta State. He sees the likes of 2face, Justin Bieber, Psquare, and Burnaboy as his role models. He also started singing few years back, Mr 3riple is from Agbor Delta State.
Mr 3riple is a goal oriented, songwriter & good singer. "What motivated me to do Music, it started as a hobby, : I love music passionately, I just to love to create melodies from my head and to bring them out from my mouth. Most importantly, I want to use music as a way to talk about real life situations and to feed people's souls cause Music is food for the soul…" My Aim is to use music to inspire my generation, I see myself being one of the biggest artists in the world at the end of my music journey… says Mr 3riple .
Early Life:
He attended Ineh iteh primary school & Ekuku Agbor Grammar school. Mr 3riple also attended Hope Waddell Training Institution to further more.
Nigeria's Sensational music artiste Mr 3riple decides to hit the street with yet another massive jam, he tagged this super amazing nice piece of tune "Feel Good".
Keep your play list updated with this banger Produced by Top producer LORDSKY, Proudly Powered By Dency Records !!!
Mr 3riple is currently signed to Dency Records (Owners: Destiny Iruh), Blogger/PRO by Prince Fredoo Perry, Manager By Mr Joshua Obed.
Don't Forget To Share with your friends and family… "Feel Good" was produced by LORDSKY.
Download And Enjoy Below!!!
Watch the official music video for the song 'Feel Good', Directed by Endvee Visuals.
Follow Mr 3riple & Mgnt on his social media handles.
Instagram, Facebook and Twitter: @Mr3riple & @Dencyrecords