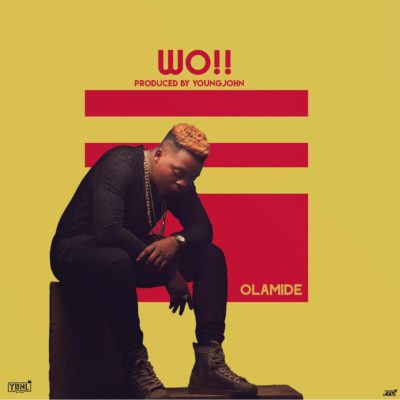 Self-acclaimed King of the street and YBNL boss, Olamide releases his new song titled 'WO!' on which he collaborates with his usual production partner. Young John.
Olamide looks set to start a new trend, perhaps of slang and dance, as he sinks himself into the culture of the street on this song, using lyrics that promotes street-smartness and a melody that fits. 'Wo!' is another song on which Olamide exercises more of his singing artistry than his characteristic rapping skill.
Whether or not you are a fan of Hip-hop or an Olamide loyalist, this tune has all that it takes to make you unwind as King Badoo delivers 100%. The song looks set to become a crowd-pleaser and a favorite for individuals who would put it on endless replays in their playlists.
Listen to the master piece below!
Quotable Lyrics
Oya jo bi mummy wo!
Oya jo bi daddy wo!
Oya jo bi olowo wo!
Ma lo jo bi olosi wo!