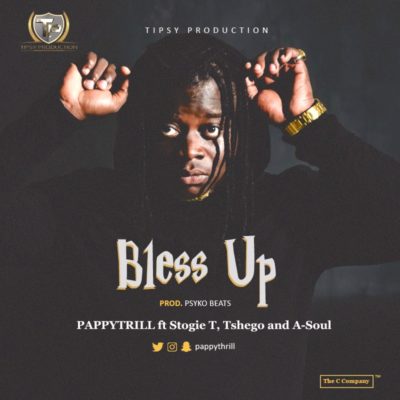 Nigeria born-Cape town base "Pappy Thrill" starts the countdown for his forthcoming first album with a groovy new single dubbed "Bless Up ft Stogie T, Tshego and A-Soul". While he awaits the birth of his child with his wifey, Pappy Thrill fills the void with a sound familiar to his long list of admirers.
Pappy Thrill recently released "Like A Bad Girl", the first track from his forthcoming project, last year. He reminded us not to take the small things in life for granted on the song.
https://youtu.be/kusX2TljiGQ
Apparently, his next single "Beautiful Lady", serves as the follow-up to Bless Up—which was released in 2017.
The track is pretty vintage Music– straight forward and love lorn, though there's a raw soul element to this song that makes it standout as one of his better recent releases. It's the third single he will be releasing leading up to his first album, which is slated to drop at some point this summer.