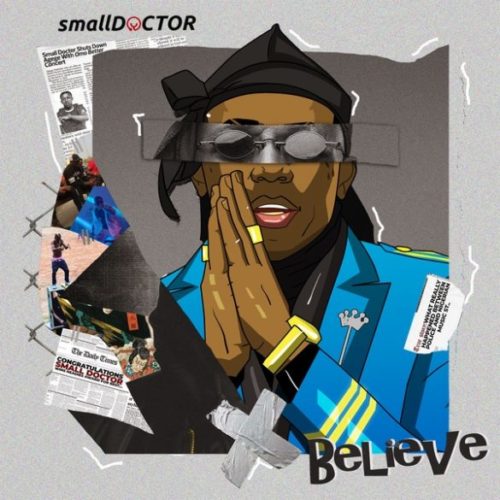 Everyone "Believe" Small Doctor now that he is a superstar. Omo Better is presented with a new song that serves as his debut single for 2019.
On this new record tagged 'Believe', Small Doctor reflects on his music journey when he first started that no one believed in him but now he rolls with Kingsmen.
It says whenever you ready to start a new thing or chase your dreams not everyone will believe in you but keep pushing one day you will reach the sky level and become a star that all will now Believe in.' Believe' is a song with catchy Nursery rhymes and slangs. As produced by 2TBoiz,
Small Doctor has no doubt been consistently growing in popularity as musicians since his debut. He has been more accepted by a wider range of people and is unarguably the king of the streets. Although,  he still has a long way to go his growth in the music industry has been tremendous and he deserves accolades.
This track is a depiction of his career as a singer and about his hustle to attain fame and fortune. He talked about the power of believing in yourself even when everyone doubts you.  Its a song with a simple message – Just keep at it and work hard.
Listen and Enjoy!
Quotable Lyrics:
Aye ma fu ge, ain, ain
Awa ye ye,
E wo won, e wo won,
E wo won b'on shey wo wa
When we start, they no believe us oh
E wo won b'on shey wo wa
Wo won wa fe d'o ore wa, ni ba ti a ko'owo de
E wo won b'on shey wo wa
E wo won, e wo won,
E wo won b'on shey wo wa
Omo olo're o le ko agbako, ain won le mo agbako