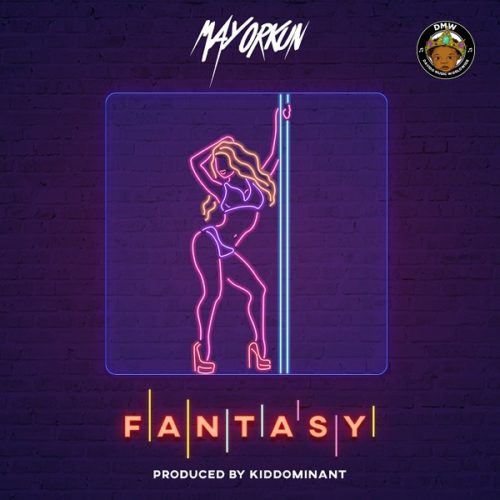 Mayorkun "Fantasy" is another mind-boggling hit. It's a song with a bundle of vibes that one can't stop listening to. Produced by Kiddominat, the DMW signee again delivers his lyrics perfectly well.
In the high-life and afro-pop fusion single, he sings about how his main mission in life is to make lots of money. "awon kan waye wa jaye ooo,emi waye wagbo owo" He also calls a lady that he has feelings for his "fantasy" because of her extremely bogus backside  and doesn't mind spending his life savings on her "oya fantasy be my fantasy this ur bakasi,e needi dollars"
Because of its huge rave, the music video has over 1.4 million YouTube Views which still increases on a daily basis. And with the emergence of this hit track, he has wormed his way into the hearts of every fan most – especially the ladies. Any lady would literally go bananas if Mayorkun calls her his fantasy? It is such a fine record and deserves more accolades.
Quotable Lyrics
Awon kan jaye
Awon kan gbo owo
Awon kan jaye
Awon kan
Awon kan waye wa jaye ooo
Emi waye wagbo owo
Awon kan
Awon kan
Awon kan
Awon kan
Awon kan waye wa jaye ooo
Emi waye wagbo owo
No shakara ooo baby(baby oo)
You know need am (oya now)
No shakara ooo baby(baby oo)
You know need am (oya)
Oya fantasy be my fantasy this ur bakasi
E needi dollars
Ya fantasy be my fantasy this ur bakasi
E needi dollars