Squeeze is one of the fastest rising reggae/dancehall star in Nigeria, set to take over this year.Righthere we showcasing his brandnew mixtape titled 'Hi-VOLTAGE' hosted by one of Nigeria's veteran dj's 'Dj Humility' who also had him on his first single titled 'Drum&bass' released on the first day of 2012 off his forthcoming mixtape.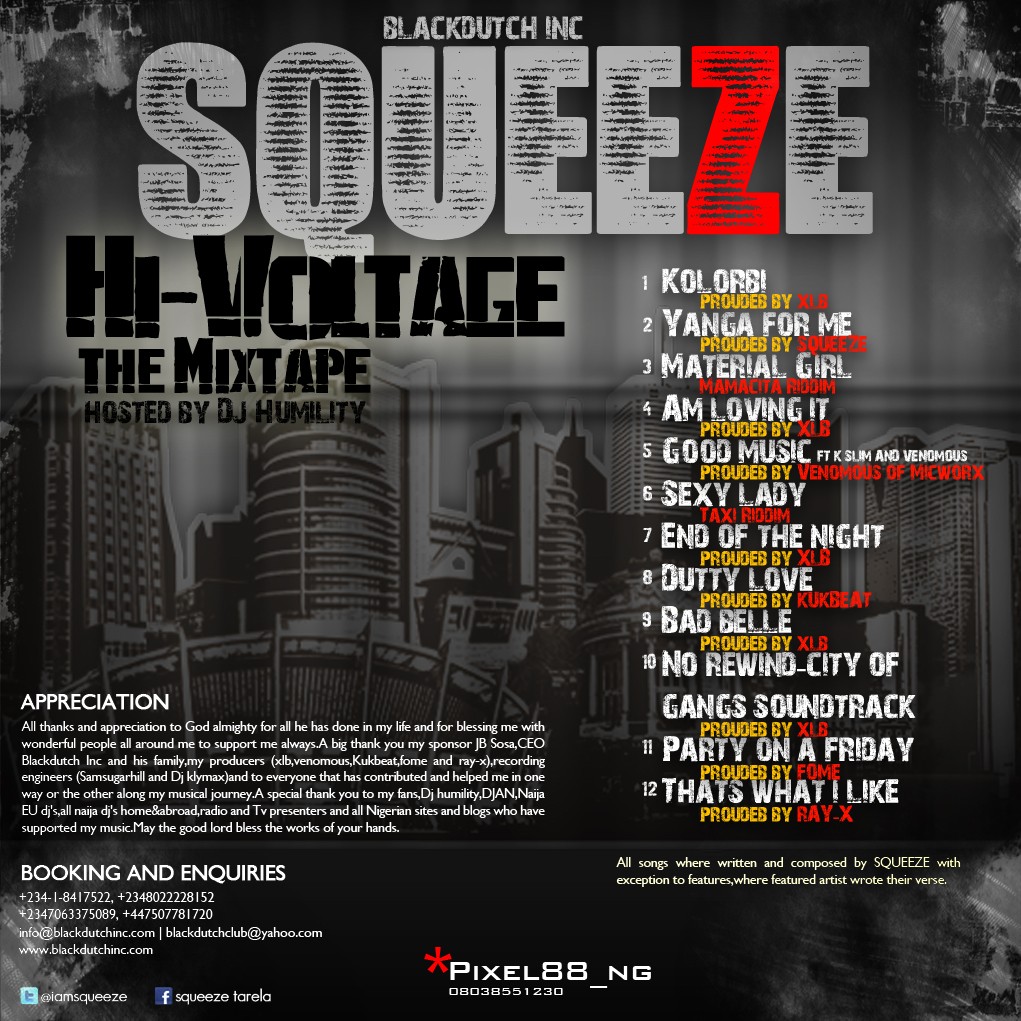 In anticipation of his debut album due for the later part of this year,here is a little of what you are going to expect.Blackdutch inc is solidly behind Squeeze to achieve his dream of giving nothing but sweet and very good music.I'll simply say if you love good music or better still if you love the likes of Buju banton,Sizzla kalonji,Busy signal,The fugees and Vybez cartel then you are surely gonna love SQUEEZE coz he has got it like those who influenced him as mentioned.
Download his mixtape and enjoy Nigeria's very own reggae/dancehall hero.
Do well to follow him on twitter as soon as you turn his fan and like his fanpage on facebook.
Twitter:@iamsqueeze  Facebook fanpage:squeeze tarela