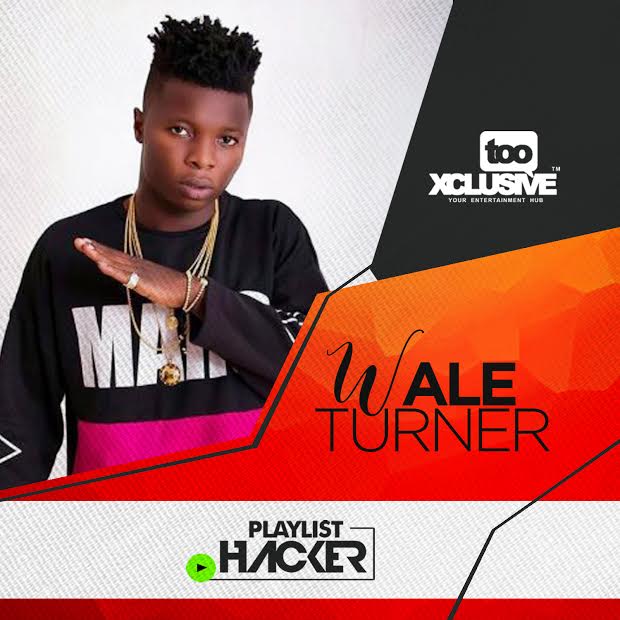 Critics and fans alike were ecstatic when young new rapper, Wale Turner, released his viral song, 'NO', not only did he garner new and more fans, he carved a secured place in the hearts of millions with the song.
Hi guys, welcome to another edition of Playlist Hacker with yours truly @Tope_Delano
Today, we have talented rapper, Wale Turner, giving us the key to his playlist lock. Wale, who dropped a new song, 'Faya Faya' couple of days back, revealed his top 10 club songs with reasons as to why each was chosen.
In a particular order, we present 'Wale Faya No Faya Turner's top 10 jams…Enjoy!!!
10-WIZKID BABA NLA
FROM THE INSTRUMENTAL,TO THE DELIVERY AND TO THE PERSON WHO SANG IT !! The song is A STRONG SONG !! It has been making the airwaves for almost a Year now ! SO WIZKID BABA NLA !
9-TIMAYA BANG BANG
ERRYONE KNOWS TIMAYA IS A HITMAKER AND HE GIVES US HOT HOT !!! BANG BANG IS A JAM PEOPLE SING ALONG TO IN CLUBS,CONCERTS,SHOWS AND ALL …
8 WANDE COAL ISKABA
EVERYBODY KNOWS WHEN BLACK DIAMOND COMES ON..ITS FIRE …THIS IS A SONG I LISTEN TO ALMOST EVERYDAY !!
7 KOKER KOLEWERK
SHUUUU SHUUUPERU !!! WARRI WARRIDO ?
Lol WHEN THE JAM COMES ON MEHN EVERYBODY SINGS ALONG WE ALL KNOW KOKER AND HIS FUNNY SONGS
6 KISS DANIEL SIN CITY
SIN CITY IS A JAM I HAD TO LISTEN TO FOR ALMOST WEEK TO KNOW THE LYRICS ..THE MASTERKRAFT PRODUCED JAM IS A HIT AND GETS PPLE DANCING WHEN THE DJ SLAMS IT
5 TJAN MEJI
THE ADUKE CROONER FELT HE HAS TO PENETRATE OUTSIDE HIS RnB STYLE SO HE GAVE A MAD JAM PRODUCED BY COHBAMS WHICH HE FEATURED YCEE ..AYE O PE MEJI O
4 REEKADO BANKS PROBLEM
WHEN YOU HEAR "THIS GBEDU IS A PROBLEM" THE TURNUP INCREASES !! Lol PROBLEM IS A JAM THATS CAUSING PROBLEM BECAUSE THE ARTISTE IS A PROBLEM HIMSELF LOL
3 OLAMIDE OWO BLOW
THIS SONG IS A RAP SONG BUT THE VIBE IS 100% …OLAMIDE GIVES US BACK TO BACK EVERYBODY KNOWS !!! ACTION PO BII OGOGO !
2 DREMO OJERE
DREMO IS ONE OF THE RAPPER I RESPECT SO MUCH !!! U CAN NEVER SLEEP ON HIS VIBES …OJERE GETS PEOPLE DABBING EVERY TIME THE DJ SLAMS IT ..ONE OF THE BEST JAMS IN 2016
1 WALETURNER NO
E JOOR SHEY DAVIDO SHEY O LE SHEY COVER "HELLOU " ? Looool THANK  YOU !