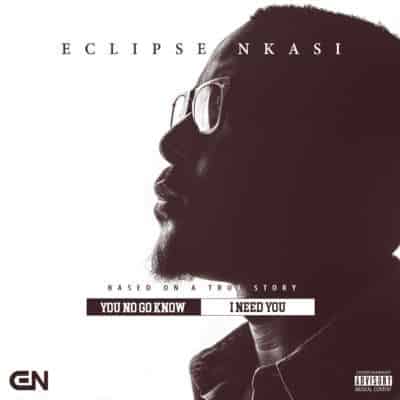 After a period of hiatus from the music scene, Rapper, Singer and Music Producer "Eclipse Nkasi" returns with a dual release which he respectively christened "You No Go Know" and "I Need You".
Eclipse seemingly took some time off after the release of his well accepted debut EP "City Of Dreams" in 2016 which featured M.I Abaga, Eva Alordiah, Ruby Gyang, Ladi Poe etc. Besides his appearance as a team leader on the 2017 Hennessy Cypher, "Eclipse Nkasi" has been quiet musically but with these new singles he not only breaks the silence, he also answers the question fans have been asking by giving the public an honest glimpse into his reality and the journey thus far as an artiste.
"You No Go Know" which was produced by "Eclipse Nkasi", recorded and mixed by "Spane 5" is a bass heavy hip-hop song in which he vulnerably narrates the challenges of a rapper and his triumph through the years. Aided by a catchy hook, flawless story telling and use of imagery, this song will touch your heart and bring you close to tears.
"I Need You" is a groovy fusion of dance-hall, hip-hop and trap. Produced by "Eclipse Nkasi", recorded and mixed by "Exo Magege". The song is a sequel to "You No Go Know".
These songs mark the beginning of the build up to his debut album which is already in the works.
Eclipse Nkasi – You No Go Know