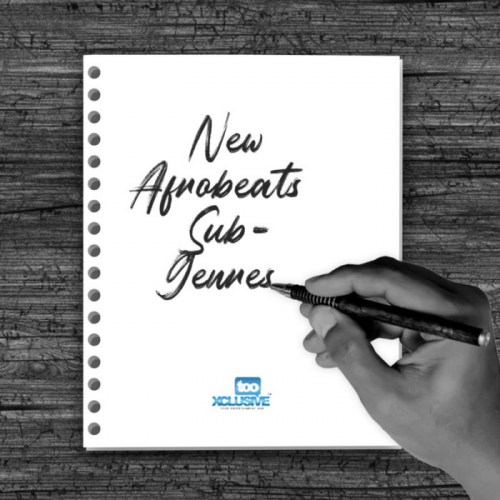 What's The General Impact On Afrobeat?
Young artistes like Rema, Fireboy, and Omah Lay, who are for the record, best-in-class acts among their peers and clearly creating revolutionary music have woken up to the reality of the situation.
It'll be hard for anyone to dethrone Wizkid or Davido in the same way it'll be almost impossible for anyone to dethrone Dangote as the richest man in Africa.
Did you ask why? Yeah, I'll tell you why.
It's just like in every other business. The early bird gets the worm. Wizkid & Davido we're certainly lucky to have been injected into Afrobeat at a time when it was ripe for international activation through the efforts of veterans 2Baba & D'Banj in cracking that international market wide open for the talents with the strongest zeal to burst out with a strong ultra beam.
Wizkid and Davido made their entry into Afrobeat at a time when it needed saviours so it was only natural that when two exceptional talents arrived, they took the industry by storm and crossed boundaries far higher than their peers.
Their sound wasn't new, but it was refined. We'd been enjoying the same sound for a couple of years but while we were comfortable with it evolving gradually, they came in, turned it up to a 100, and got us all addicted while the rest are still trying to catch up.
As long as Afrobeat is an evolving movement, some people will always be the standard, and as far as it is concerned at the moment; Wizkid & Davido are the standard for Millennials and Gen Z, their core audience.
How does that affect the music or fan base of Rema? Or even Fireboy or Omah Lay?
When you think about it ordinarily, off the top, you probably think the sky is wide enough for all the birds to fly peacefully.
But think about it in today's parlance, the birds in the nearest future will have to compete with lower flying air crafts such as drones, shouldn't they be more careful then?
Although, at the moment the core Afrobeat audience is divided into two major categories;
I. Wizkid FC
II. 30 BG
It'll probably be rare to find an Afrobeat fan or enthusiast who doesn't belong to any one of the two categories.
It's equally important to point out that any core Afrobeat fan who doesn't belong to either of the two is most probably an OUTSIDER.
"A cult-like group of Afrobeats core audience who have now come to symbolize rebellion. They are ultimately devoted to the founder; Damini Ogulu code named "Captain Gorilla", Burna Boy, Oluwa Burna, among others".
The more the genre grows, the bigger the audience range and fanbase. And the more important it is for rising acts to carve out their own cult-like audience.
It is, therefore, not surprising that these youngins decide to stop competing for Afrobeat glory by creating their personal Afrobeats sub-genres that allow them be the GOATS of their individual craft, even though they're all worth the hype and have a shot at the kingship should they continue to maintain the momentum they're on at the moment.
In simpler terms;
Rema may have created 'Afro-Rave' because he knew it was impossible to grow bigger than Wizkid or Davido or Burna Boy if he called it just Afrobeat.
In fact for someone like Burna Boy, he's even classified as a Dancehall/Reggae act in his Atlantic Records portfolio. This may mean that to his foreign investors, they do not consider Afrobeat giants like Wizkid and Davido serious threats to him in the global scheme of things.
At the moment; we have three widely successful sub genres in Afrobeat and they're;
I. "Afro-Life" by Fireboy DML
II. "Afro-Rave" (Under Construction) by REMA
III. "Afro-Alte/fusion" by Omah Lay.
A notable mention is Afro-Juju by Sir Shina Peters some years back. He deserves some recognition for his brand of Afrobeat, it was ahead of his time.
What sets each person's style apart from the others?
There's a myriad of factors that sets the music of each youngin apart from the other. Some of them include; their motivation, sound, mentors, and their core audiences.
Fireboy offers a unique blend of Afrobeats, R&B and Highlife.
Omah Lay serenades you with soothing music; a perfect fusion of Afrobeat, Soul, Alte & Highlife that reminds you of a refined Oliver De Coque in his prime.
Rema, on the other hand contributes his quota to Afrobeat with his sonically pleasing sound which samples Afrobeats, Trap, and Indiana sounds.
Bankulli once shared a video of Rema freestyling, calling him "The Prince of Afrobeats".
So I ask you, when is it okay for the prince to say, shift aside King, I want to rule the kingdom small.
If the prince refuses to take that bait, and builds his own community, should the king come after him and get him in line?
How do we measure the influence of Afrobeat Sub-genres on the industry globally?
Because when you think about it, someone like Omah Lay who's the 'progenitor' of Afro-Fusion is the first African artiste to be highlighted by the Africa Rising Initiative launched by Apple Music, a music and video streaming platform.
When is it okay for him to start listing his record-breaking credits and start acting like the next big thing?.
Should our reaction to Afrobeat sub genres be total acceptance? Or should we just look at them as 'name tags' with no serious influence on the future of the industry?
Written by Chukwumerije Bisi-Taiwo (Yinka)
@TheMerije