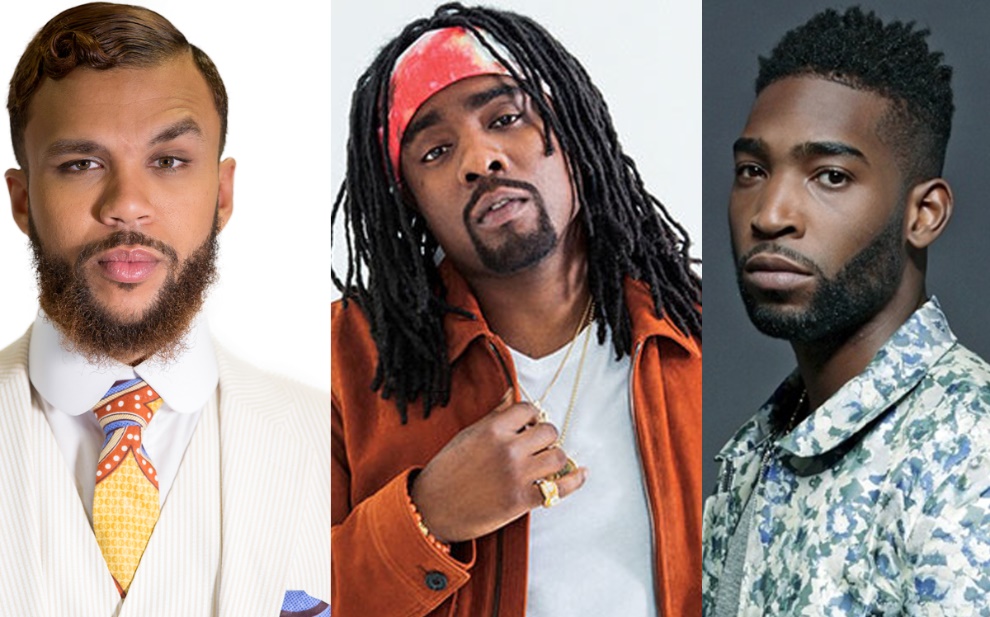 If you're a music lover and you're in tune with what's hip and trending, then there's absolutely no way you didn't bump to Classic Man by Jidenna. You should know Jidenna na, the light-skinned naija boy with the beard and funny hair-do doing music abroad?
Exactly!
Anyway the Nigerian-American singer is set to tour Nigeria come September as part of the promotion for his forthcoming debut album, Long Live The Chief. I am a big supporter of the Nigerian brand and anyone steady carving a niche for himself with his or her creativity and skill, so I'm definitely hoping Jidenna's album does very well and gives him the star status he deserves. But wait o… what if "homeboy" decides to relocate to Nigeria and do music from here? Will Jidenna's style and kind of music really fly here? Bear in mind that Jidenna is not the only Nigerian artiste doing music abroad who has toyed with the idea of moving back here. Nigerian rapper, Olubowale Akintimehin, otherwise known as Wale (or wah-lay like he usually pronounces it) has talked severally about coming back to Nigeria to do music.
Olubowale Victor Akintimehin came into the limelight with his hit single, Chillin' featuring Lady Gaga. A couple of other hit singles have seen the Maybach Music Group-signed artiste gain massive love both locally and internationally. Looking at his musical style and delivery, especially his ability to flow on Nigerian beats as seen in his cover of Naeto C's Kini Big Deal, P-square's No One Like You and other covers of Nigerian songs he has done, I think Wale could do quite well should he decide to do music from here.
Seal Henry Olusegun Olumide Adeola Samuel, better known as Seal, is an English singer and songwriter known for hits like Crazy and Kiss From A Rose, among many other chart-topping songs to his credit. I'm thinking about what a musical collaboration between Seal and Brymo would sound like; or a collaboration between Seal and Adekunle Gold… mouth-watering isn't it? Beyond all the musical fantasies that I could possibly conjure in my small head, there is the glaring reality that the chances of these foreign-based acts doing it just as big within the Nigerian shores is near zero in my estimation, and here's a few reasons why:  

Local Dialect
I can't imagine a Tinie Tempah, for example, (whose real name is Patrick Chukwuemeka Okogwu) trying to infuse his native Igbo language in his lyrics. It would be more comical than lyrical. At a time when we have moved from the paradigm of grooving to foreign music to the era where if it's not naija, then it's not hip, the average Nigerian music lover wants to hear a bit of Yoruba, Igbo, Hausa or at least some pidgin in their music.
Story Line
Not to say that our foreign-based acts don't tell stories in their music, I just think their stories would likely not resonate within the minds of Nigerians, let alone we being able to relate to it. Nigerians love their grass-to-grace stories. Those stories that tell you about how someone moved from not being able to afford a single meal to owning a house in Banana Island or Lekki and so on. I really doubt that someone who has spent the better part of their life abroad would be able to tell such stories with their music, not necessarily because it's impossible, it's simply because they just can't.
Rhythm
The Americans and Europeans call it Afrobeats, we back here have termed it Afropop. Whatever it is that you choose to call it, one thing is for sure – it has that Nigerian feel and is easily discerned by the locals. Beautiful as the sounds from beyond our shores are, I dare say that they have got nothing on a naija beat laced by Masterkraft, Maleek Berry, Cobhams, Don Jazzy, Young John or any of the "wicked" producers we have around. That heavy banging sound mixed with beautifully-arranged percussion and horns, not forgetting the melodious drums that we are known for and so dearly love.
Besides, they don't have to deal with the unnecessary hassle of struggling or shows, downright heart-wrenching comments from Nigerian music fans and all the negatives that we still have to put up with in these parts as a result of our growing music industry.
Of course they can come back home every now and then for promotional and even personal purposes, but I think it's best for them to have their superstar status in tact by jejely staying where they are and doing music where, when and how it comes naturally to them, because trust me, these naija music streets don't play one bit!
—————————————————————
Chuks Asoegwu – A political scientist by degree, a writer, OAP, event host, lyricist, sports lover ,social commentator and radio junkie. You can connect with him on social media where he shares his "explicit" thoughts on issues spanning across entertainment, sports and politics.
Twitter/IG: @chuks_ea