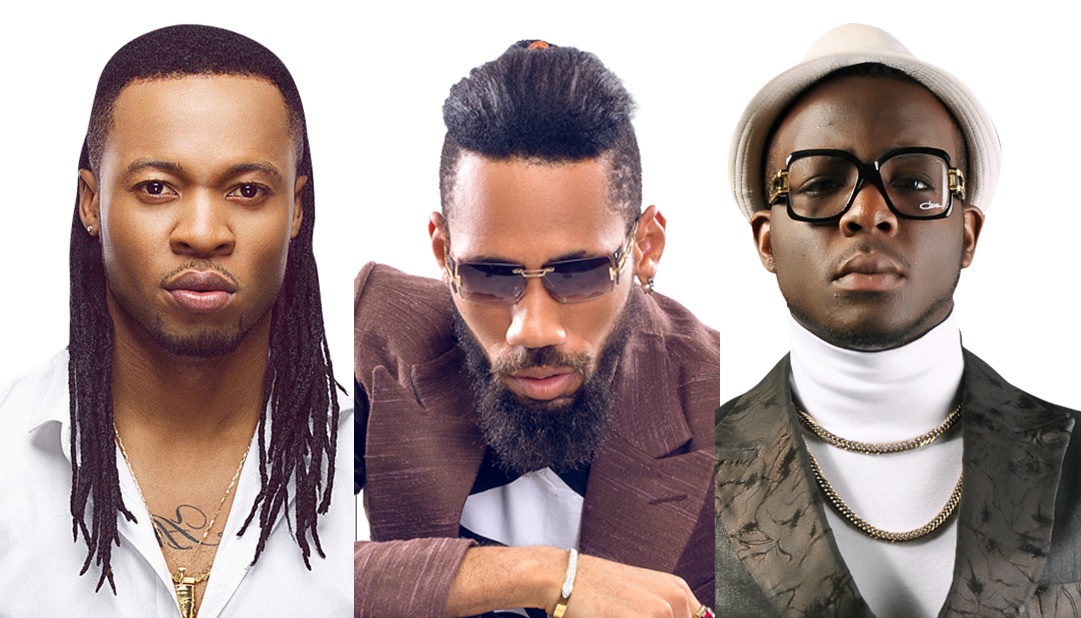 Ever been to a party, club or any other social hangout where a Disc Jockey is providing the music, and after close to an hour of back-to-back music, you realize that it just sounded like one really long song? Ever listened to a number of radio stations, especially during the drive time period, and you're listening to one song after the other and then it hits you… you can't tell one song from the other!
I am not even going to begin scrutinizing the lyrics of a lot of our artistes these days, especially the "young cats", because then I'd start sounding like a broken record. What really bothers me is that our artistes are gradually losing their identity, if they had any in the first place. My fingers are itching to write out the names of some popular artistes and their sound-alikes, but then that would make me veer off course, but I'm sure you know some of them. Through the evolution of Nigerian music, we have seen the different genres and brands of music gain popularity and garner a whole lot of attention and love because someone was bold enough to break away from the norm and do something totally different from what their contemporaries were doing at the time.
From King Sunny Ade, to Bright Chimezie, to Dan Maraya Jos, to Bongos Ikwe, to the legendary Fela Anikulakpo-Kuti, the list is near-endless. All these artistes have etched their names in the minds of music lovers, young and old, because they were able to block out the deafening noise around them, dig deep into their music treasury and birth a new sound that gradually caught on with countless music listeners.
Talking about peculiarity in sound, I have a cousin who absolutely adores Phyno, Flavour and other music artistes from the Eastern region, Enugu especially. While I'm slightly introverted, more into my private space and love me my "me-time", my cousin is more outgoing, noisy and annoyingly vociferous with his thoughts. Thanks to my cousin's affiliation with Phyno and a couple of other artistes with Eastern roots, I get to sample (mostly forcefully, if I might add) a lot of Igbo, high life and pop songs by artistes doing their thing in the East. From Slow Dog, to Dutch, to Hype MC, to Xfinic, to Tidinz who by the way has this amazing cover of Desiigner's Panda which he also shot a video for. I've had cause to visit the Eastern part of the country a few times, and I always like to know what songs are buzzing everywhere I visit. Without sounding bias in any way, I dare say that a lot of the undiscovered "cats" out there in the East would definitely give a lot of these lazy, over-fed, artistes a run for their money.
Sadly many of these very talented artistes go unsung because they either give up on their music because it didn't yield financial benefit as quickly as they would like, or because their kind of music never makes it into mainstream media, including those in Lagos… story for another day. Music of any kind, especially hip-hop, from the Eastern part of the county, was given a voice in the more musically-vibrant city of Lagos because one man dared to – against all odds and limitations you could think of – do music in his native Igbo dialect. His name is Mr Raw (or Dat Nigga Raw like he used to be called back in the day).
The late MC Loph was another artiste from the east that really caught the attention of music lovers from all over the country, especially with his banging hit single, Osondi Owendi featuring Flavour. Mr Raw and MC Loph may not be as popular as they used to be some years ago, but their daring strides in Lagos have motivated quite a lot of acts to come down here in search of fame and fortune, and I will cite three very prominent examples.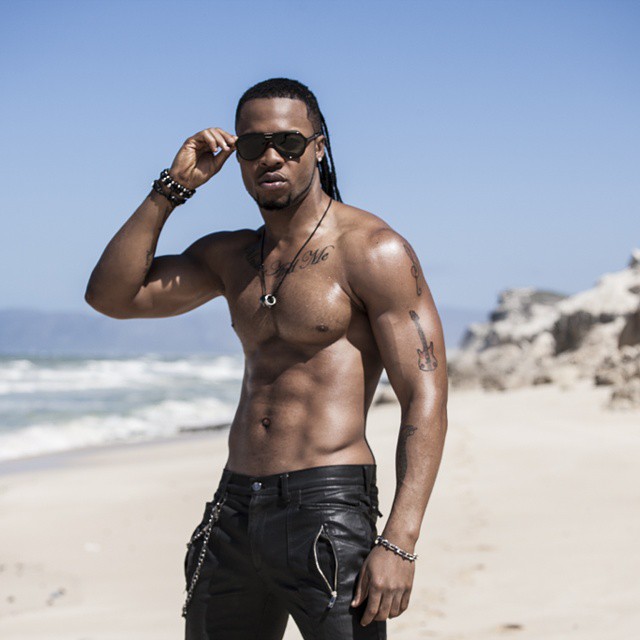 At a time when the highlife culture among Nigerian music lovers was gradually waning into extinction, this young man with dreads burst onto the scene with his mega hit, N'aba nia. Flavour's style may not have immediately stuck with the music lovers but in a matter of weeks, almost everyone was singing along to his rhythm and like wildfire, Flavour's music caught on with everybody.
With musical projects including N'abania (2005), Uplifted (2010), Blessed (2012), Thankful (2014), Best Of Flavour (2015), Flavour has become a household in Nigerian music, with fans scattered all over the African continent and globally. It's safe to say that Flavour has definitely brought high life music back.
Azubuike Chibuzo Nelson, better known by his stage name, Phyno, is no newcomer to the Nigerian music scene. What a lot of music lovers don't know is that Phyno actually began his music career as a producer… as far back as 2003!
Phyno only began rapping in 2010 and I'm sure I don't need to begin mentioning his musical achievements in such a young career as a rapper. Fact is, homeboy is doing pretty good for himself, especially for someone who used to rap in English but soon switched to rapping in igbo when pretty much all the rappers at the time were dropping punchlines and metaphors in Iya Charlie's language; which was one of the reasons he named his successful debut album No Guts No Glory.
Undoubtedly, Mr.Raw was an influence on Phyno's career, and even Phyno himself admits it. Ironically a lot of people are more conversant with Phyno's music because of not just his "new school" delivery, but his style, fashion sense and affiliation with the latest trends, not forgetting his near-spiritual musical connection with Olamide.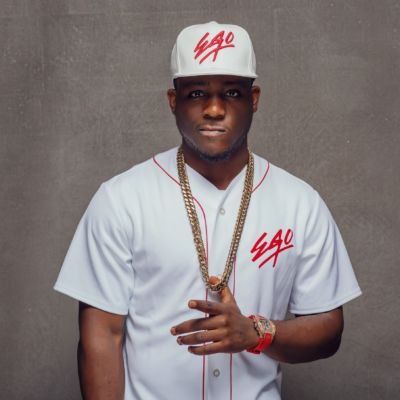 To a lot of people, especially the ones who are not so familiar with music from the eastern part of the country, Owoh Chuimaobi Chrismathner, otherwise known as Zoro(or Zoro Swagbag), is a new face on the music scene. He is a Nigerian singer from Agwu in Enugu state, but believe me when I say the brother's been spitting bars for quite a while now.
His hit tracks include Otu (Onitsha State of Mind), 042 (Enugu State of Mind) and the most popular one, Ogene (featuring Flavour). He's since dropped the remix to Ogene featuring Lil'Kesh and Ycee as well as Achikolo featuring Phyno. I can tell you authoritatively that Zoro's fan base in Lagos and other parts of the country is growing, and it can only get better for the young rapper.
Amazingly, Flavour, Phyno and Zoro came together to do a joint titled Gbo Gan Gbom (originally owned by Flavour). My first impression of the song when I listened to it was "what the heck were these three thinking?!!" But slowly it grew on me, as it is doing with a lot of people. The song has that "Ogene" music feel. "Ogene" music is an indigenous genre of music peculiar to easterners. It is usually played with traditional music instruments such as the gong and drums. The "Ogene" dance is usually a beautiful sight to behold. It was the predominant dance step in Zoro's "Ogene" video featuring Flavour. Needless to say, it showcases our rich culture and heritage.
Every time I hear Gbo Gan Gbom play on any radio station, I can't help but feel proud of the amazing guts my Igbo brothers are showing (yeah I said it, MY IGBO BROTHERS!)
To every young artiste out there thinking of doing the same old crap that's on our airwaves today because they want to blend in and cash out quicker than I can say "Arsene Wenger", or to that artiste who is skeptical of his sound and style of music simply because it's not popular or "commercial", the choice is yours – you either stand out from the crowd and be known and remembered for your unique style, or join the myriad of music artistes struggling for recognition by doing the very same thing.
—————————————————————
Chuks Asoegwu – A political scientist by degree, a writer, OAP, event host, lyricist, sports lover, social commentator and radio junkie. You can connect with him on social media where he shares his "explicit" thoughts on issues spanning across entertainment, sports and politics.
Twitter/IG: @chuks_ea