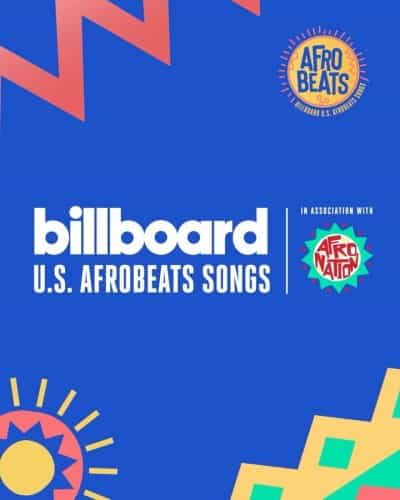 My Thought On The First-Ever U.S. Afrobeats Songs Chart by Billboard.
On the 22nd of March, 2022 Billboard & AfroNation announced a collaboration to launch the Billboard US Afrobeats Charts to a widely receptive audience.
Alas, another huge milestone in the Afrobeats to the World's rapidly expanding feathers. The last two to three decades have seen Afrobeats grow from a very small industry into one of the most globally recognized music genres.
"Congratulations are in order; the market has now been cracked wide open, once again."
Here's just some random thoughts about the idea. Not serious, but just a little something to chew on. One concept that has shown tremendous consistency in the history of Afrobeats all the way from Fela's origination in the 50s up till now is EXPERIMENTATION.
The genre itself is a muddle of music blends that draws powerfully from Ghanaian Highlife, Jamaican Dancehall & Caribbean influences among others, including even American Jazz with a lot of ripoffs from the West in the 2000-2009 pre-Wizkid era of the movement.
The ability of the creatives driving the music force here in Africa to cement the "Afrobeats to the world" movement with global acceptance comes at a cost; "Ownership & Credit". Once anything gets on a global level, it starts making its way to being a universal concept and the idea of original owners starts experiencing some form of erasure from popular existence.
In Billboard's first article about the Afrobeats Chart Launch, it credits Beyoncé & Drake for blowing the genre wide open. When in fact Drake contributed barely 4 songs to the genre in total, with only One Dance actually reaching the coveted number 1 spot. Beyoncé squeezed an entire album out with barely a number 1 spot with Shatta Wale. I would think that whoever wrote that article would have done enough research to understand that the genre plays host to a ton of classics from as early as two decades ago and new breed classics such as 2face's African Queen and D'Banj's Oliver Twist which was the first Nigerian song to actually debut on UK's Top Afrobeats Chart we're not beginnings and it took a lot more work to get up to that point of notice.
African Queen and so many other Afrobeats Classics did seep into the Black American community and impacted culture in a tremendous way without a billboard chart and that should say a lot about the current Afrobeats musicians with 30-40 years in this movement and still putting in the work to that contributes to expanding the genre up till this point.
While they may not be great for clickbait on a global level just yet, big names really shouldn't have to be used as props to make the spill cooler in genuine storytelling.
Big ups to AfroNation and Billboard, it really is a time to be alive. But Afrobeats popularity really didn't start getting marked by Grammy Wins, King Sunny Ade had a great shot at the Grammys for a long time, so did Femi Kuti create Grammy-Standard projects for years that he even got a certificate to show for it.
At some point, the situation presents itself like the world never followed the artistry until the industry started squeezing out millions of dollars to the major labels and there was still so much more to go around for everyone else including the artists.
With the world still slowly recovering from working from home, I equally hope that AfroNation and Billboard can quickly work on updating the metrics for records charting on the Afrobeats US Charts because at the moment I'm staring at the Top 50 and I just know that songs like Magixx's Love Don't Cost A Dime, LAX's Sempe, Timaya's Cold Outside, Oxlade's Want You, and Fave's Baby Riddim shouldn't appear anywhere on that list.
Those songs cannot be categorized as actual global hits anywhere else apart from this "inaugural list" which looks seriously PLUGGED!
Here's something else to chew on, artists like Tems & her management have on numerous instances distanced themselves from the term 'Afrobeats' claiming that they were doing something different but currently enjoying a whopping 8 spots on the chart since it launched on March 29. See Chart HERE
How does that not present a problem for them if they keep dropping music and the rest of the world keeps telling them it's Afrobeats and they should be cool with just charting on the Billboard US Afrobeats Chart.
Written by AfrobeatsMerije.
Bisi-Taiwo Chukwumerije is a blood-bound Nigerian writer & Music Executive.
Tweet your favourite, random, mind-boggling songs, EPs, LPs, Albums, & music projects to him; @AfrobeatsMerije.