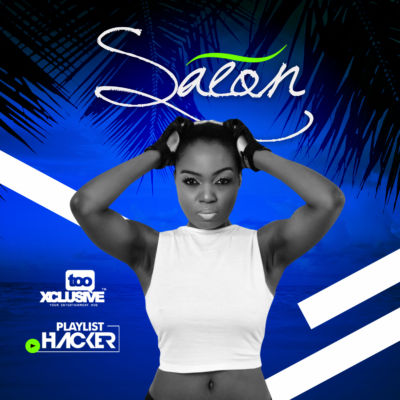 Hi guys, welcome to another edition of Wednesday Hacker.
Today, we hacked into the playlist of Trap n B queen, Saeon Moruda, who shared with us her top ten Trap n B videos and yes, you guessed right, her fast becoming fan's favourite track, 'My PYT – The #BoyChick Cover Visual', is number one.
Nuff said, let's dive into the meal of the day as served by Saeon herself.
Top 10 Videos
Theme: Trap n B (Rap, Hip Hop & RnB)
I coined the genre "Trap n B" – a mixture or Rap, Hip Hop and RnB – to specifically fit the #BoyChick brand and picked this theme and group of songs show people what #87Swags is rocking to right now.
                                        – #BoyChick SAEON MORUDA
                                           with the #87Swags
10. Kent Jones – Don't Mind
9. Champagne Shower – Terry Apala
8. Needed Me – Rihanna
7. Grass Ain't Greener – Chris Brown
6. Wave – Ice Berg Slim ft Davido
5. Side To Side – Ariana Grande ft Nicki Minaj
4. No Limit – Usher ft Young Thug
3. I Got The Keys – DJ Khaled ft Jay Z, Future
2. My PYT – Wale
1. My PYT – The #BoyChick Cover Visual

So guys, can you relate. Let us know which of the videos listed tops your own list.
Written by: Tope Delano and Saeon Moruda