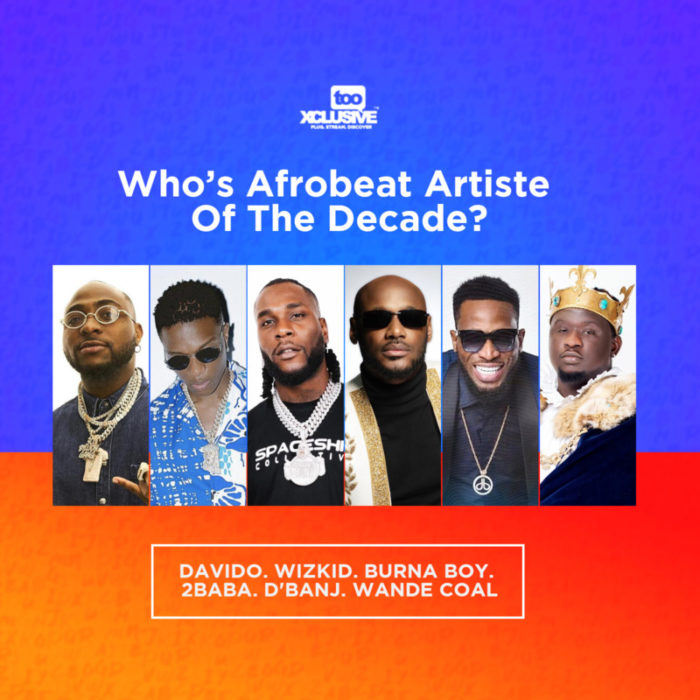 It's very important to point out that all Billboard Music Awards are given to artistes based on based on album and digital songs sales, streaming, radio airplay, touring, and social engagement.
So this is mostly about their performances on the Billboard Charts.
I was mindlessly scrolling through Instagram a few days ago and was pretty stoked to see one of my Afrobeats mentor conducting his own "Afrobeat Artiste Of The Decade" event following Drake's receipt of "The Artiste Of The Decade" award.
It was beautiful to watch but nevertheless one of the most predictable thing ever, because if you take a look at the clime, there will seldom be any other artiste who can beat Wizkid in any voting category out of Africa, not even our beloved veterans 2Baba or Femi Kuti.
(Now what does this mean for other hardworking Afrobeat musicians who continually also push the Afrobeats movement with their songs?)
They will hardly enjoy full credit for their contributions, no matter how hard they try, their greatness will be a tool that props up dominating acts Wizkid & Davido even further.
There's an answer to this dilemma, which requires an artiste to grow out of the shadow of their greatness through strategic Outside forces like Burna Boy's doing at the moment.
Now this isn't coming from a fan's perspective or a bias against these young top performers, but it's the bitter truth.
Wizkid & Davido have both done so well for themselves that it now feels like Afrobeat glory revolves around these two.
They're like Messi & Ronaldo in the world of football right now. It's not their fault that the fans love them so much and consider them the GOATS of this Afrobeat thing.
At this point, you're probably asking yourself silently, 'so wetin this guy dey yarn exactly sef?'
I'm not exactly yarning anything that your subconscious doesn't already know.
When it comes to the question of Afrobeats Artiste of the decade, only a handful of Nigerian artistes names can actually make it into the conversation and if we're following Billboard's footprints strictly, then it'll be the few who've managed to make a debut on the bill board chart at some point or the other, then cross referenced against their performance on it and in digital song sales, streaming, radio air play, touring and social engagement.
Wizkid holds the high honor of being the only Nigerian artiste to make any of Billboard's decade-end charts, out of three categories which are; Decade-end Top Artists, Decade-End Hot 100 Songs, & Decade-End Billboard 200 Albums.
Wizkid appeared on the Decade-End Hot 100 Songs for his contributions to Drake's 2016 Global Hit Song One Dance as a song writer, and the Decade-End Billboard 200 Albums for his contribution to Drake's Views album, on the song One Dance.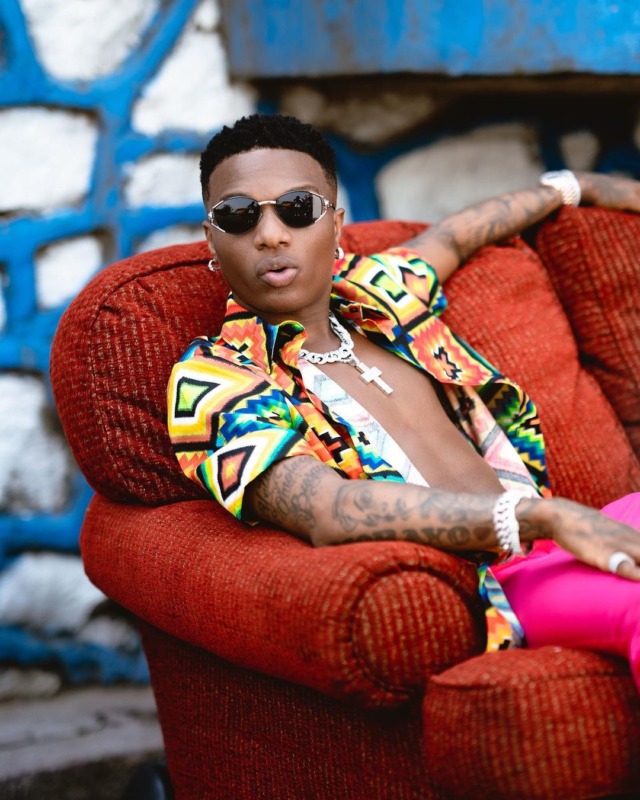 That's it right there! The only Afrobeat musician that made Billboard's Decade-End Charts; and that's literally your answer to the question of who's been the GOAT of Afrobeats in the last decade.
Let's check out major Billboard achievements by Nigerian artistes in no particular order of importance
Mr Eazi has appeared on only thirteen Billboard charts since his Album Lagos To Accra dropped in 2017.
Burna Boy has appeared on only Fourty One Billboard charts, including one Hot 100 Song, for Justin Bieber's song Loved By You which he featured on. He's also appeared on the Billboard 200 Albums for his African Giant album in 2019. Peaking at No. 104
Wizkid has appeared on only Sixty Five Billboard charts, including appearances on the Hot 100 for Drake's One Dance and Beyoncé's Brown Skin Girl which he featured on. He's also appeared on the Billboard 200 Albums for his Sounds from the Other Side Album which peaked at No. 107 and his Made In Lagos Album which peaked at No. 80 He's also clinched the 97 spot on Billboard Artist 100 chart in 2016 for Drake's One Dance.
Davido has appeared on only 18 Billboard charts, including one Billboard 200 Albums for his A Better Time album which peaked at No. 170
Wizkid obviously stands out among all of them and his extra edge is his contribution to Drake's One Dance song in 2016. Although aside from his extra edge, he's been quite an outstanding artiste at the frontlines of the Afrobeat charge on the Billboard charts.
His Made In Lagos album peaked at No. 80 on the Billboard charts which is very impressive and the latest high for an Afrobeats musician.
Wizkidayo is undoubtedly the 'Afrobeats Artiste Of The Decade', but I think it may be a tad far fetched, if we crowned him the King Of African Music.
Music isn't a government, and Afrobeats isn't a competition, it's a lifestyle that we're all trying to inject with global acceptance.
In 2016, the Recording Academy ignored Drake's One Dance song even though it had the momentum to give Adele a run for her money in the Song Of The Year category at the Grammys.
One question that I'm baffled nobody really asked 'as the Afrobeats core audience' is this…
Might Mr Ayodeji Balogun Be The Reason Why Drake Lost The Grammy for 'One Dance' In 2016?
I've always wondered why the Recording Academy put its credibility and reputation at stake by snubbing One Dance. Could it be that there was something much bigger at stake?
Was it legacy? Or did they think a Nigerian act wasn't ready to take the plaque home yet and in the end had to throw one of the most successful artistes in the world under the bus?
According to MusicinAfrica, "One Dance has been among the most successful songs of 2016. It is the most streamed song according to Spotify. It was also a chart topper in the US, and the UK where it became the longest number 1 song on the charts since 1991. It was expected to receive a nomination at the Grammys thereby providing Wizkid with a chance at clutching a Grammy award for his contribution.
Instead the song has been overlooked by the Grammys. Other songs by Drake are on the list of nominees including 'Pop Style' and 'Hotline Bling' in the Best Rap Performance and Best Rap/Sung Performance categories. His collaboration with Rihanna, 'Work', is also nominated."
Do you think Recording Academy might have been saying no Nigerian had done enough to take the plaque home that year ?
Now, here's the real bone of contention;
KING SUNNY ADE IS THE FIRST NIGERIAN MUSICIAN EVER TO DEBUT ON THE BILLBOARD CHARTS!!!!!
Don't you think it undermines his greatness when we refer to Wizkid as The King Of African Music ?
Especially if his Album peaked at No. 97 in 1983 and Wizkid's biggest Album Ever Made In Lagos peaked at No. 80 in 2021, about 38 years later.
And what happens if a youngin pops tomorrow and makes it to the top of the Billboard chart peaking far higher and for much longer than everyone else who's done it before?
Do we call them King of African Music instantly?
There's never been what I'd like to call an Afrobeats consolidation, 'a reconciliation of the different sounds that have come up in the past and predictions for the future' such as what the influence of 'Sub-Genres' might be on the industry.
Look at Afrobeats like Justin Bieber when he released Baby in '09. We all knew he was poised to be a global storm but had no idea how big the storm would turn out.
Now Afrobeats is at that stage, it's hitting the world subtly and popping on the bill board charts so people are paying attention but it seems like in the typical Nigerian manner we're busy fighting over who'll be president instead of making sure that it blows up fast enough to compete with genres such as R&B, Pop, HipHop, and others on the world stage.
Before we start dishing out GOAT Titles, can we consider that Afrobeats is an evolving industry in the global scene and will still see the reign of many GOATS?
King Sunny Ade's album Juju Music was released in 1982 about eight years before Wizkid was born, nine years before Burna boy was born and ten years before Davido was born and it peaked at No. 111, spending a total of 29 weeks on the chart.
The next year in 1983, King Sunny Ade's next album Synchrony repeated the same feat peaking at No. 97
Thirty Eight years ago, while the progenitor of Afrobeats was alive a Nigerian musician debuted on the Billboard charts for two consecutive years.
According to a Pulse article released in 2020, which is the end of the last decade titled; "Here are the top 5 positions of Nigerian albums on the Billboard 200"
King Sunny Ade had two slots on that Top 5 spot as at August 24, 2020 when Burna Boy debut was announced on the Billboard charts.
The other albums were; Wizkid's Sound From The Other Side, Burna Boy's African Giant, & Burna Boy's Twice As Tall.
So I put it to you, that if at the end of the last decade, King Sunny Ade was still a threat to the youngins on the Billboard charts, it would be very unfair to him for us to crown someone the King of African music especially if he's made outstanding strides on the Billboard charts 38 years ago.
Unless you don't think his efforts to get on the Billboard 200 Albums chart as far back as 1982 & '83 must have been a catalyst of some sort to Afrobeats going mainstream.
What should that mean to us? As a core audience we should not seek to control who owns the game, who's at the top of it, or what it is until it's had a chance to blossom into a full blown flower.
It's our job to enjoy its diversity while it grows to accommodate all the beautiful sounds that we've got to offer.
When we act like Afrobeats is at its peak, we completely undermine the efforts of African musicians whose influence have paved the way for Afrobeats to play on the global level that it is right now.
The 2Babas, the King Sunny Ades, the Sina Peters, the D'Banjs, The Onyeka Onwenus, The Sina Peters, The Oliver De Coques and so many others.
You might argue that some of them weren't Afrobeats musicians, but I believe a Foreign investor in the eighties might agree that they all influenced the global perspective and reception to Afrobeats when it became mainstream.
It's an assault on the previous generation if this generation continues to stifle the growth of Afrobeats by assigning a King or GOAT to it.
Afrobeats is not Scotland and most definitely not a goat barn. It's a genre of music that doesn't have up to 3 artistes on the Billboard Hot 100 right now. But we're assigning GOATs to it? Isn't that such a huge joke?
It's totally unfair that we've reduced the idea of Afrobeats to just making music, and forgotten that it's a Narrative Vehicle. And one of the few chances for the rest of the world to see an Africa that they didn't know existed.
Wouldn't Fela be turning in his grave right now? Even Abami Eda did not create that genre of music because he wanted to be its lord. He allowed it grow and we, the audience, need to embrace growth.
Written by Chukwumerije Bisi-Taiwo (Yinka)
@TheMerije