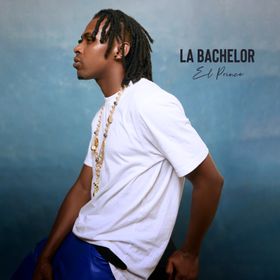 El Prince, a Nigerian musician known for his unique blend of Afrobeats, R&B, and pop music, has just released a new EP titled "LA Bachelor." The EP is a diary of experiences of a single guy looking for love in the city of Lagos, and it features six songs, including three previously released singles Funke, For Love, and Never Leave.
El Prince, whose real name is Prince Adieze, was born and raised in the vibrant Ajegunle neighbourhood in Lagos, and his upbringing has heavily influenced his sound, which he calls "Patan na patan" – an eclectic blend of musical influences. He has worked with a diverse selection of artists and producers, including Mayorkun, Peruzzi, Masterkraft, Fresh VDM, and Speroach Beatz.
El Prince's previous EP, "Green Vibe," showcased the depth and range of his artistry, and he continues to push the boundaries of his sound with "LA Bachelor." The EP is a deeply personal exploration of experiences which will resonate with young men and women alike.
Welcome to Lagos is an upbeat introduction to the EP, with El Prince inviting listeners to experience the hustle and bustle of the city. A Hypocrite is a dancehall track that addresses the issue of fake friends, while Funke is a catchy track about a one-time experience with a special girl. Transfer addresses the more transactional side of love and Never Leave is an amapiano song about long-term commitment.
"LA Bachelor" is a testament to El Prince's talent and dedication to his craft, and it is sure to cement his place as one of the rising stars of the Nigerian music industry. The EP is available now on all major streaming platforms.
Click the link below to listen.
https://onerpm.lnk.to/La-Bachelor
For more information on El Prince and his music, please visit Instagram, Facebook, or YouTube @realelprince.
Quote from El Prince
"As a young artist growing up in Lagos, I've always been that guy who has good relationships with girls… girls have always been attracted to me and that has led to a lot of experiences and adventures which I like to share in my songwriting. This EP is sort of an exploration of that theme of love and relationships and how that changes over time as we grow up and struggle with the hustle and bustle of living in this city."