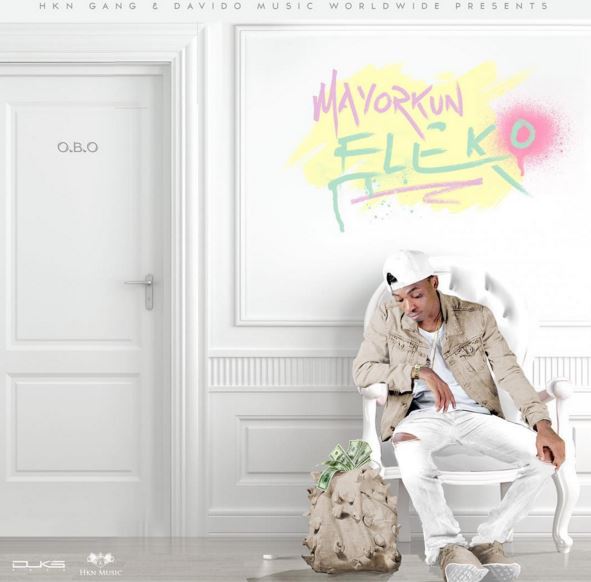 'Ori Iya Mayorkun Eleko' lol…..take it pepo!!!!! Love love the song, don't hate already, lets dive into the pros and cons yeah?
So, HKN boss, Davido, unveiled bros Mayorkun some weeks back and then bam!! dropped his new single, 'Eleko' and boy, I never paid attention until some hours ago, when so many gossips and rumors started swirling around. Let me give you some….some said Davido bought youtube views for Mayorkun's video to attain the 1 million views in 10 days (A number even the most sought after artistes are yet to reach…talk for another day) Anyways, Davido paid his way to the top…bla bla bla….okay we yaff hear. But again, isn't that what most big artistes do, will this be the first time, such would be happening?
Back to Mayorkun, dude released Eleko and most people got down below to rock the new sound (different and nicer) coming from HKN home. I particularly loved it the moment i heard it(Like most of Waje, Timi Dakolo, Cobhams music, not comparing oooo, would NEVER EVER EVER). I think it would have to be hearing a different and much calmer voice from the fold. Anyways, here are the pros and cons of this song's review.
Voice: Should this voice become the voice of HKN music, we can be rest assured that that screeching coupled with massive heavy metal sound that emanates from most of their pops song will cease making most of us think we are being held up in a cubicle with the likes of Rick Ross, Fat Joe, Wiz Khalifa, Snoop Dog and Lil Wayne, trying their weeded up voice singing a John legend song. Mayorkun, has a good voice, not so graet, but good and unique and yes, I love and appreciate.
Lyrics: Based on the kind of song this is (alternative pop) Yes, I love the hook..besides the soft like pap part though (Pls don't do that again Mayorkun… se o fe bere (Do you want to startusing) profane and vulgar lyrics no ni?).beautiful, rhythmic, has its own message,in all yeah… 'crazy'fun.
Visual: Yeah, not too shabby but its also not that bad. Particularly loved where he stood up from the car he was relaxing when he saw his love interest unlike most other artistes who would rather watch the girl  passing by and start with the annoying and sad cat calling part. Clean video and yeah that basement kinda party scene, took me back to the days of 3lw's 'No More' video. Good one Director Q
So, after all said and done, dude decided to make me do this to this song with these cons.
Profanity: We gree you na Davido signee, but e no mean say you must follow in the same footstep na. Whats with the vulgar languages even if you creatively imbibed them into the song? Not a fan dude…kilon je..baby don mi wo le kan…ki ni won do wo (Baby test me just once)….without the dirty lyrics, Mayorkun, you will still make it in the industry, you gats your voice, Davido and mama, behind you.
Beat: Hmmm…am 50/50 on this. Puffy T is a good producer…no more word here.
Lyrics: Yes, like i said earlier, I love the hook, but the lyrics generally sounds a bit lazy, 50 percent of the song's lyrics has creative vulgar words in them, not so cool bro.
After all said and done..Mayorkun, is a first timer in the industry, (I tend to always believe in them and instantaneously love the good ones even if not so perfect ones) and has created a spot for himself with this Adekunle Gold inspired song…I like…Majorly my opinion though. Good one bro!
Oh yeah I forgot, danceable…Nigerians love the danceable songs, so win-win bro!
Rating: 6/10
Written by: Tope Delano