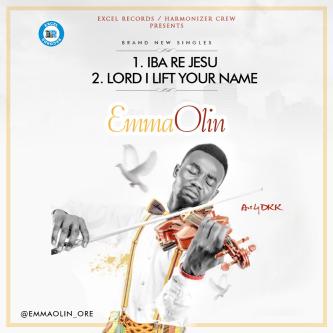 Emmanuel Olabisi Fagbohun popularly known as 'Emmaolin', which is a blend of his name and the violin instrument is a disciplined musician who has the ability to share the beauty and energy of music with his audience. His experience covers both the national and international scene.
He started off his music career from the church choir and over the years garnered more knowledge musically to be one of the foremost violinist in Nigeria. Emmaolin is a graduate of the Music School of Nigeria (MUSON). He has lectured at the Limpopo Youth Orchestra in South Africa and he currently plays at This Present House, Lekki.
His style of music includes but not limited to classical, smooth jazz and contemporary gospel music.
He officially debuts 2 new songs off his soon to be released album, 'To Him Alone'.
Enjoy as he shows off his skills in 'Iba Re' and 'Lord I Lift Your Name'.
Emmaolin – "Lord I Lift Your Name"
---