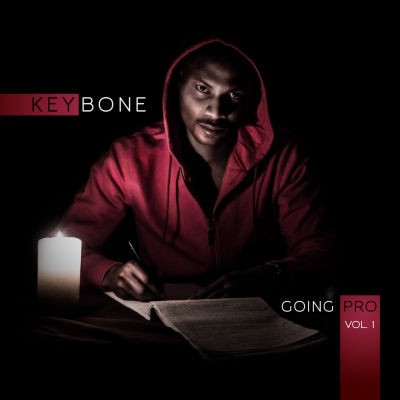 Music Sensation, Keybone releases his debut album titled 'Going Pro Volume 1' which  premiered on the 11th September, 2015.
Hot on top of the tracklist of the album is 'Look at Me Now' which is produced by super hitmaker, Kimzbeatz, the smash hit is followed by another masterpiece titled "Let Me Go".
The Videos for the two aforementioned singles has already been released and enjoying massive views on Youtube; and "Going Pro, Vol. 1" is available for download and streaming on iTunes, Apple Music, Tidal, Spotify, SoundCloud, Deezer, GooglePlay and all other music streaming services.
In response to the numerous lyrically flawed songs going viral in Nigeria and Africa at large, Keybone has taken up the gauntlet with "Going Pro Volume 1" which is a refreshing toast for Rap and Hip Hop music lovers with an infusion of R&B/Soul and consciousness, which will no doubt certify this as a true content based album.
With beats produced by some of the finest and hottest producers in Africa such as; Dr Jazz, Vugar M Beats, Kimzbeatz and Zoocci Coke Dope, this album will certainly attain legendary status and it's surely different from the album, Old Tapes, which was released on May 5, 2015.
Download Going Pro, Vol. 1 by Keybone ON ITUNES ALONE
Going Pro Album is Now Available on ITUNES Buy NOW
https://itunes.apple.com/za/album/going-pro-vol.-1/id1037778469
See track list below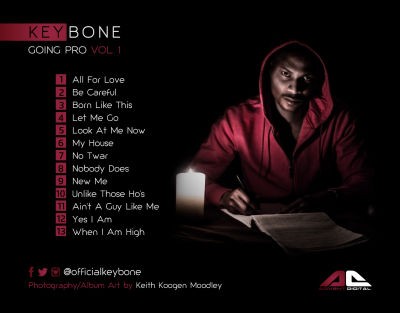 ---