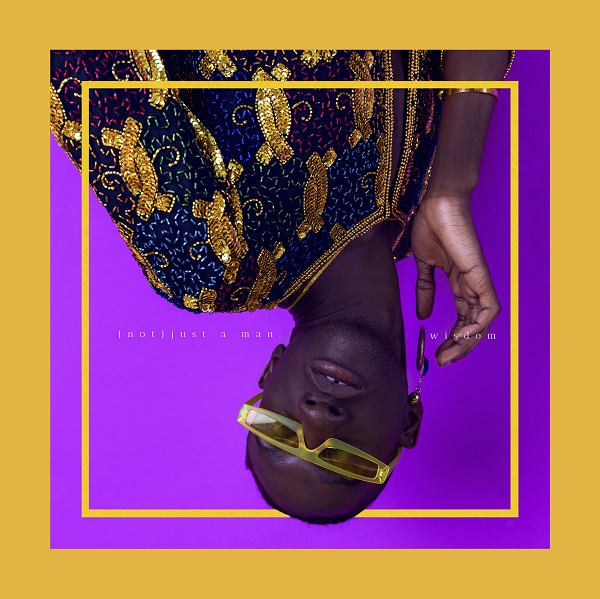 Wisdom's new EP wreaks of depth and is filled with fun-loving music. As a result, the Nigerian artist, by a way of Houston, topped the charts in his country. Last week the album (Not) Just A Man topped the Apple Music charts in Nigeria.
The unravelling tango between love and dreams are led by Afrobeats. Each song carries its own story straight into the mind of the listener. The 9-track project features mainly afro sound to create an acrobat space flowing. Sounds go from Afropop in Tracks "Enough" and "Waiting" to AfroSoul in "Zombie" and "Lost Boy." Tracks like "Just a Man" and "Happy," is what he class Afrohouse. The afro sound really comes alive in this project. He also surprisingly brings some elements of R&B with a soul infusing in "Indescribable" and "Let it Be."
All tracks were recorded and produced in Houston Texas. Wisdom collaborated with various artist including ID Cabasa, VTek, Marvy and Matt O'Neil. Check out (Not) Just a Man below, and for everything Wisdom, go check out his website WisemanWiz.com. Currently, the album sits at No.50 on the Nigerian charts.
Wisdom Also drops the visuals to the single Happy featuring I.D Cabasa.
Stream "(not) Just a Man" on
Apple Music: https://music.apple.com/at/album/1483590575?app=itunes
Spotify: https://open.spotify.com/album/3aAFKh2XDrpTVsdnDNoaa3
Tidal: https://tidal.com/browse/album/120230139
Deezer: https://www.deezer.com/us/album/114964882
AudioMack: https://audiomack.com/album/wisemanwiz/not-just-a-man