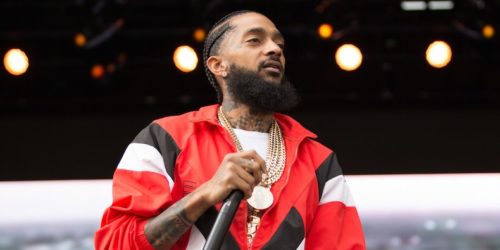 Eric Holder, killer of late American rapper; Nipsey Hussle, on Thursday pleaded not guilty to a three count charge.
The suspect who was apprehended by officers of the Los Angeles Police Department (LAPD) earlier this week was charged to court immediately and he's being faced with a three count charge of murder and two counts of attempted murder which he has since pleaded not guilty to. If found guilty of the charges, Eric Holder will face a sentence of life imprisonment.
Eric Holder has been widely touted as the person who killed rapper; Nipsey Hussle. It is being reported that he had an argument with Nipsey in front of the rapper's store in Los which made him angrily leave the scene only to return with a gun in which he used in shooting Nipsey fatally in the head as well as severely injuring two other people the late rapper was standing with.
---
---