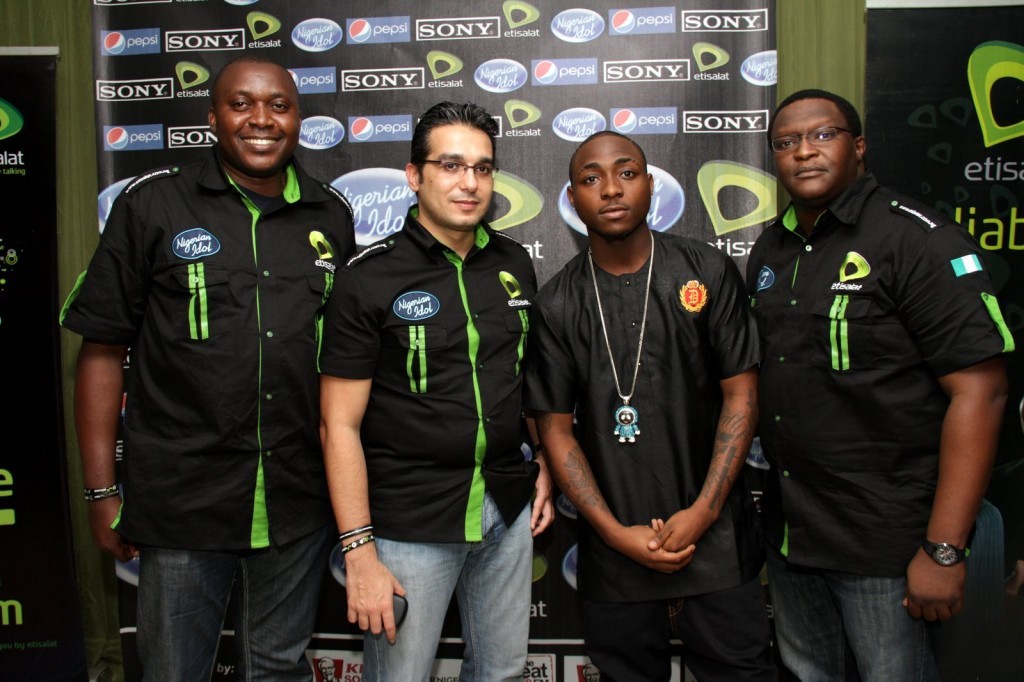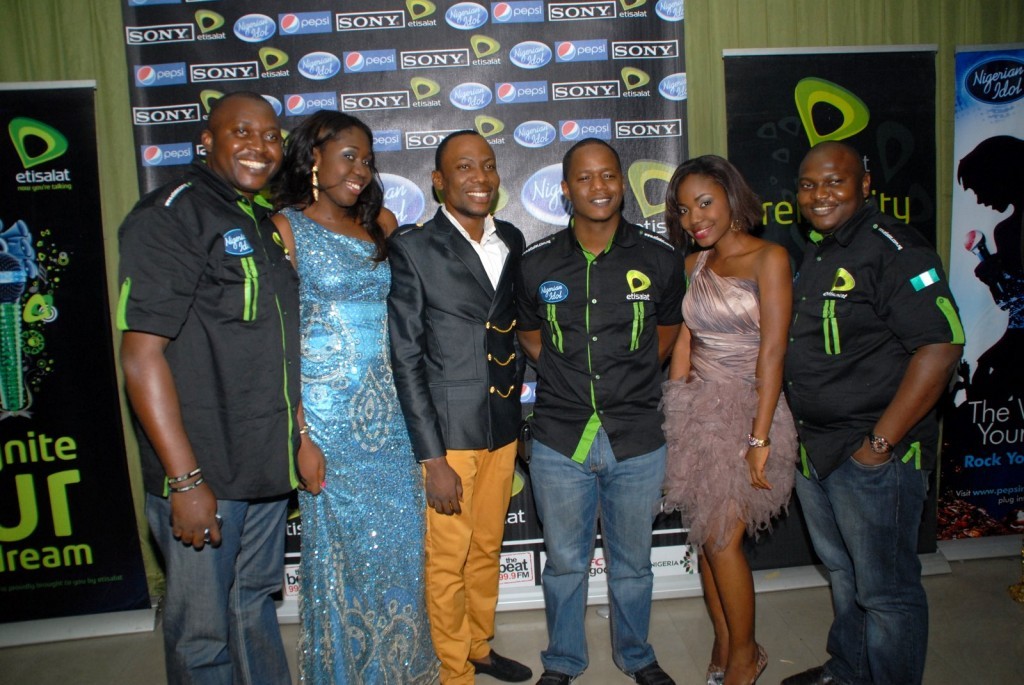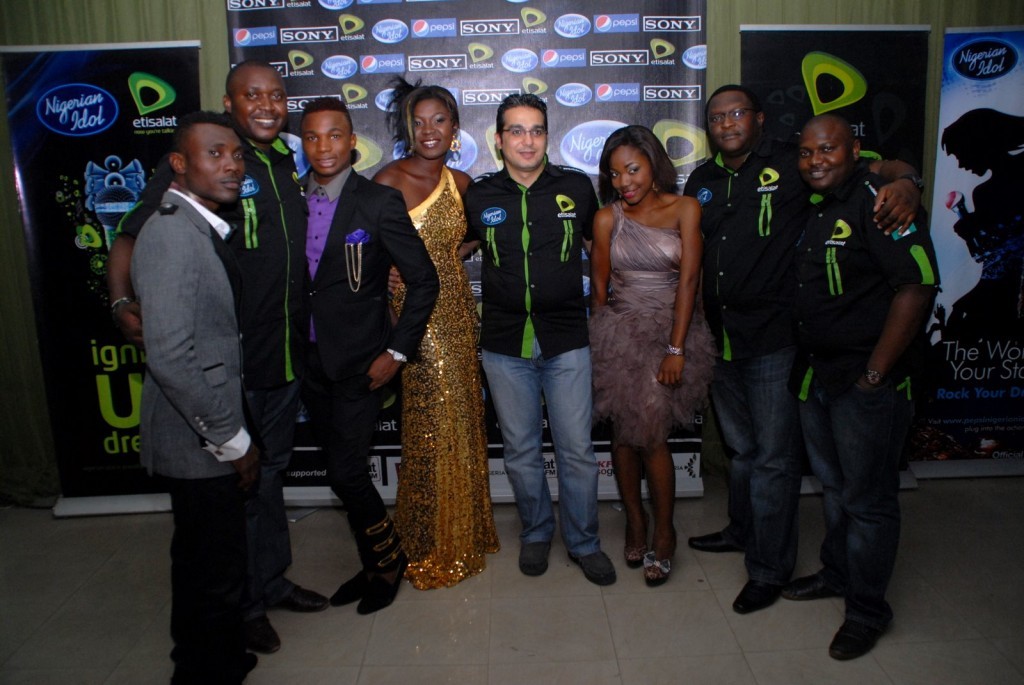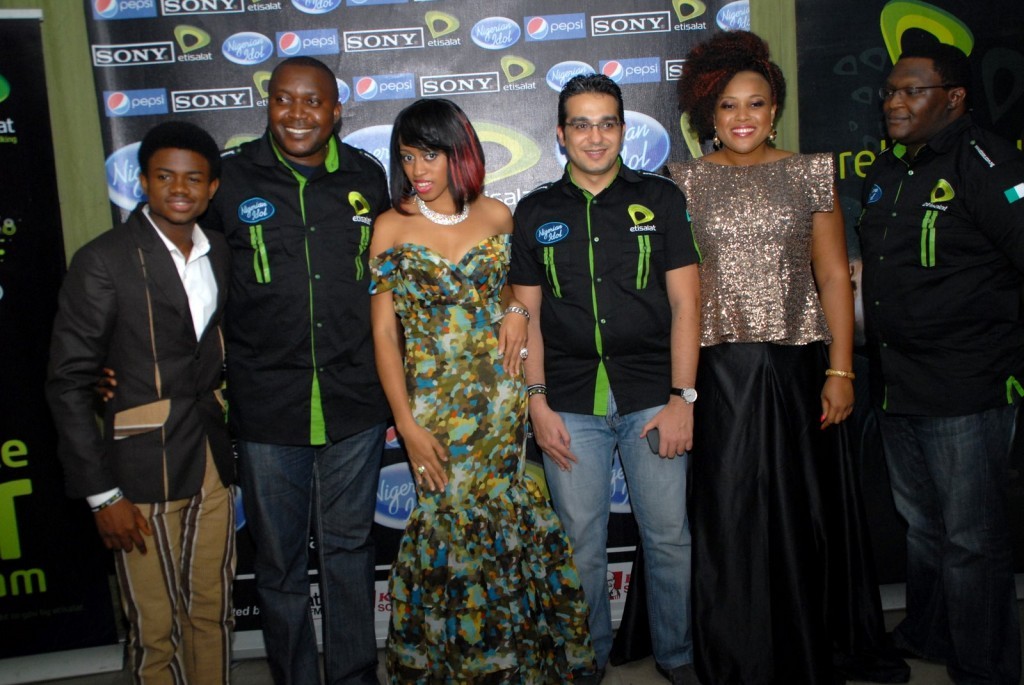 Lagos, Nigeria; February 13, 2012: It was all glitz and glamour at the Etisalat sponsored Nigerian Idol top twelve unveil gala night over the weekend. Ibinabo, Honey, Lynda, Najite, Nikki, Diwari, Chinedu, Stephen, AYO, Mercy, Sly 1 and Joe Blue are this season's hottest musical talents who are in a hot race to claim the number one spot as Nigeria's favourite singer. The audience got a feel of their musical prowess as they in pairs gave soulful renditions of classic ballads on the newly constructed stage for the finals.
Speaking at the event, Etisalat Chief Commercial Officer, Mr. Wael Ammar said that bar has been raised in this season's competition judging from the set of young talented ladies and gentlemen who have been able to make it through the grueling auditions and knock out stages of the competition.
Ammar reiterated Etisalat's commitment to help young Nigerians achieve their goals and dreams using music as a platform which he described as medium that is easily identifiable with the youths of Nigeria.
"We at Etisalat see this competition as a huge connecting factor because Etisalat is a youthful and innovative brand which offers a range of services that are targeted mainly at the youth".
Also at the event was the Head of Youth Segment, Etisalat Nigeria, Mr. Elvis Daniel who applauded the night's performances by the contestants said that the competition just went up a notch higher judging from the calibre of contestants in the finals. He also encouraged Nigerians to keep watching and voting to select this season's Nigerian Idol.
Managing Director, Optimum Media Group, Mr. Rotimi Pedro, in his opening remarks was confident of this season's finalists saying that they all deserved to be at this stage of the competition. He also spoke on the newly constructed stage for the finals saying it was in step to promote this season's competition. 
Etisalat Nigeria is the lead sponsor of Nigerian Idol. As Nigeria's fastest growing and innovative telecommunications company, Etisalat is committed to igniting dreams and nurturing young talents.