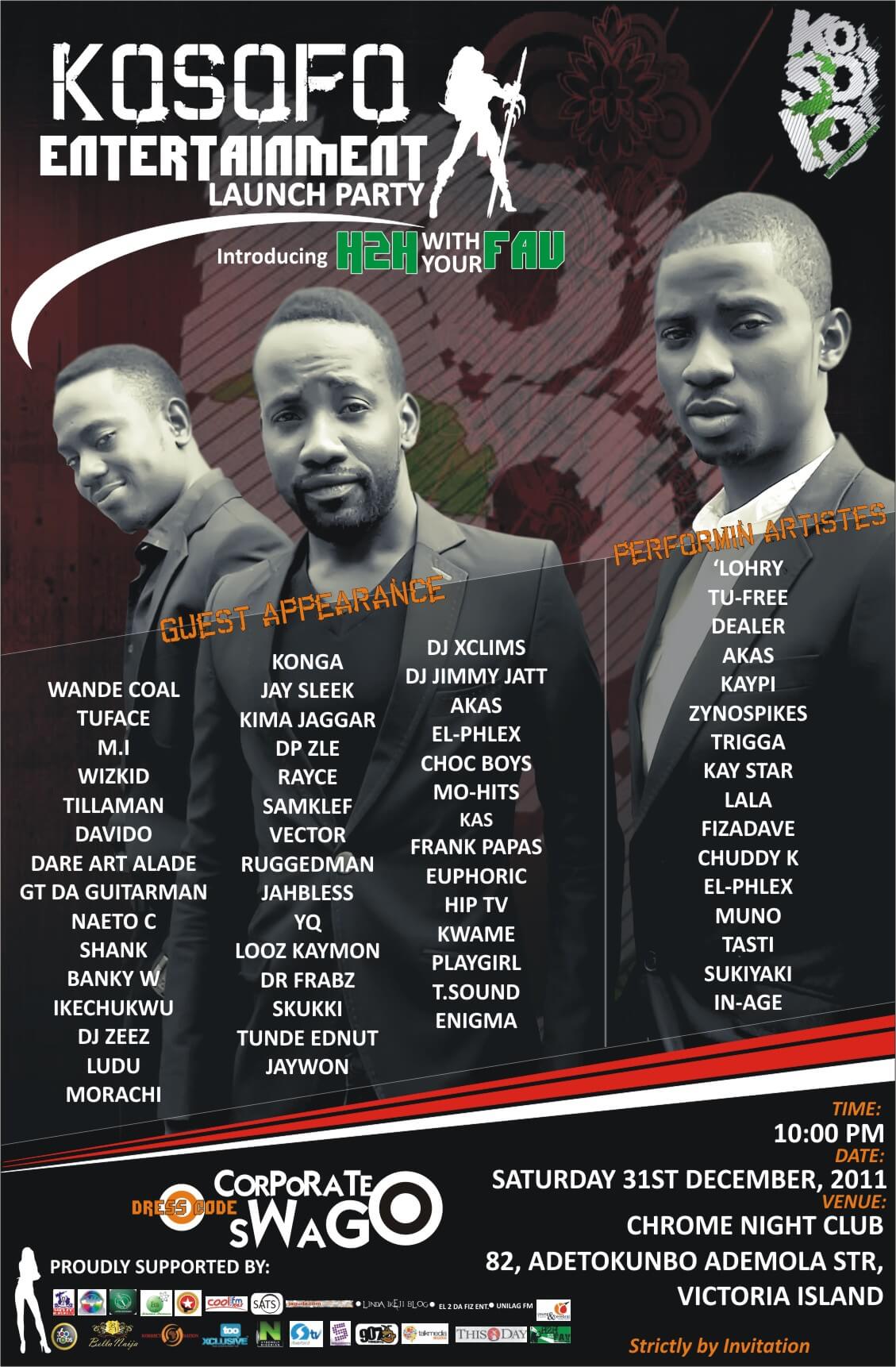 PRESS RELEASE
KOSOFO Entertainment is a media outfit spearheaded by Olawale Badmus, a publicist and an astute media practitioner who has carved a niche for himself in the industry with success in managing the likes of Konga, the deceased Dagrin amongst others. However he has teamed up with strong and motivated media personals and outfits to introduce an outstanding style to the "Kosofo brand".
Having known the importance of the press and media, we however seek the support of the press and fellow media colleagues in introducing a TV show geared to motivate and inspire the public by bridging the gap between celebrities and their supportive fans in an interactive, entertaining and educating forum through the celebrities dexterity in their chosen profession.
With respect to the aforementioned, the uniqueness of the show and it "edutainment" structure would inspire an average Nigerian youth by hoisting and positioning them with the confidence and zeal to aspire excellence and making their dream a reality.
On this light, we staging a VIP Exclusive Party for the press, media colleagues and celebrities to wine and dine and share some camaraderie with fans and reputable personnel at the Chrome Night Club 82 Ademola Adetokunbo Victoria Island, Lagos. On the 31st December 2011. This platform is geared to formally introduce "Kosofo Entertainment".
We anticipate the support and successful relationship from the press and media to enhance our company in her quest to inspire, educate and entertaining the public both at home and Diaspora.
---