– Can we meet M.trill?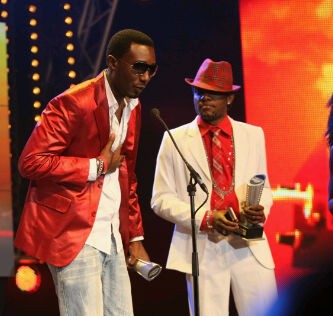 M.trill aka trilla aka microfone killa aka godzilla (laughs). Well, trill is a rapper then a musician then everything else that should make up an entertainer.
– As a kid what were your musical influences?
Ma music taste is so eclectic. I listened to rap,rock,pop,anything African. I love discovering music.its a joy for me even till now.
– When did u know you could rap?
Truthfully can't exactly remember the exact period but I know I tried it in secondary school but I think my university years was more of the time I dug deep 2 bring out the talent of putting words together intelligently.
TRILLA
[audio:http://tooxclusive.com/wp-content/uploads/2011/07/07-Trilla.mp3|titles=07 Trilla]
– Apart from music, which other thing do you do?
I have a couple businesses that I'll like to keep quiet for now until they fully mature but I believe being creative allows you think of other ways in solving issues different from what a regular person will do but I'll like to be thankful to God music has bin paying my bills for years now.
– Which record label are you signed to?
Right now,I'm not under any label. My deal with my last label expired n we couldn't come to a new agreement so I'm on to a new chapter open to new possibilities. Wanna use this opportunity to say thanks to them. Was a great run n I'm thankful 2 God 4 all we achieved.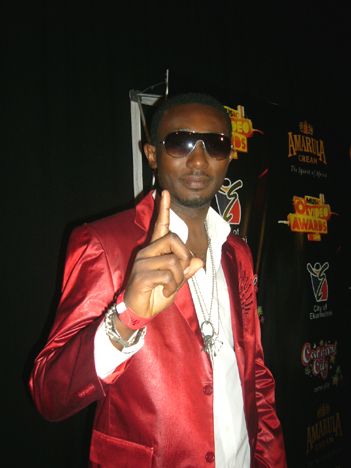 – Your channel O award must have being a big surprise to you, considering the fact that you were not particularly mainstream then.
I believe any award is an honour. I think what you might mean is National. I was regional at that time,so my regional fans were proud to see their own stand on that stage and rep them cos we exist n I was proof of that. I mean,being nominated is great but God put that opportunity in front of me.I have the grace to be on top in any situation so its wasn't a surprise n I mean this in a humble way. However, the issue of me not being National is one that I'm addressing now. Just cos I'm regional don't make it less credible. If you had never heard of me then that's the opportunity right there n now.
– What challenges did you face doing your music from port-hacourt rather than lagos?
I mean that's it right there. As long as you are not a lagos artiste then your music credibility is in question but music is universal and that kinda mentality stifles the growth of the industry. I believe things are changing now with more people exploring music from other regions with acts like duncan mighty,flavour to name a few but I'm sure if duncan wins an award over wizkid 4 example tongues will wag. I realise its in our dna as Nigerians to fight for ours fiercely but at that time it wasn't easy hearing that talk so I wrote the song "trilla" to address such talk.Like don't even go there,I can kill a track anyday. And yeah,I live in lag now.
Going In With A.Q
[audio:http://tooxclusive.com/wp-content/uploads/2011/05/AQ-FEAT-M-THRILL-GOING-IN.mp3|titles=AQ FEAT M THRILL GOING IN]
– We have seen you work with AQ, Kraft recently which other artistes are you planning to work with in the nearest future?
Truthfully,I'm open to working with anybody right now. I've got bars for days. Holla @ me people cos I'm versatile like that but I believe I've blended in the industry well enuff now so reaching out to anybody shouldn't b difficult.
Microfone Killa
[audio:http://tooxclusive.com/wp-content/uploads/2011/07/05-Microphone-Killa_Mtrill.mp3|titles=05 Microphone Killa_Mtrill]
Kolobi
[audio:http://tooxclusive.com/wp-content/uploads/2011/07/01-Kolobi_Mtrill.mp3|titles=01 Kolobi_Mtrill]
– You two recent singles Kolobi and Microfone Killa have bin making waves for quite some time nw, are we expecting your album drop soon?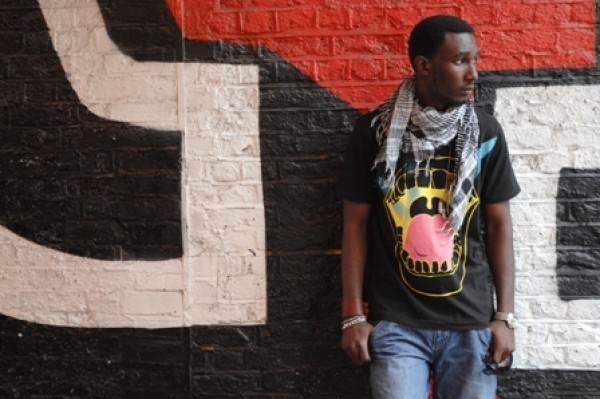 Yes but not as soon as expected tho. I'm trying to sort the biz side 1st den get back 2 d music.soon as I do dat,I'll let u know wat d deal is.
– What is your advice for upcoming acts about the nigerian hip hop scene?
Education is the key. Jesus ced does a man want to build a house n not count d cost. The music business is like every other biz. You don't go into pure water biz without knowing how it works but ppl r fooled to tink its just talent. Talent is like the brain/d potential unless u school urself or r schooled u don't no anytin. Learn,google…the industry. Educate urself
– What should we expect from M trill in the nearest future?
More music,more initiatives…I truly wanna inspire n see younger artistes break more grounds than I had the opportunity to,that the legacy I wanna leave. Help as much ppl grow in anyway I can.
---