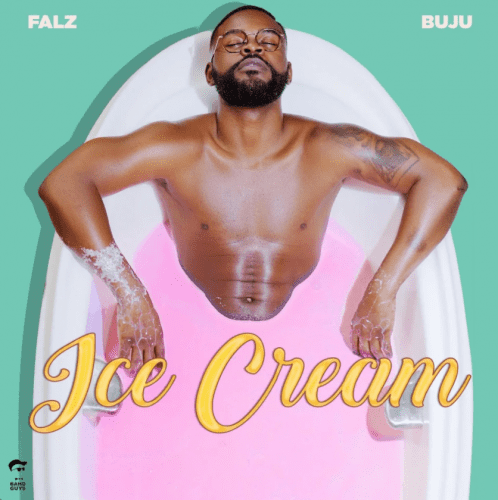 Ice Cream Lyrics – Song Written by Falz and Buju "BNXN".
Falz comes through with his trade-mark silky smooth delivery on ICE CREAM, while pleasantly pulling out some slightly uncharacteristic risque lyrics, Blended perfectly with a uniquely delivered sugar-laced hook by Buju.
STREAM/DOWNLOAD MP3
LYRICS
Giddem!
Will, Will, Williz Giddem!
Buju – Chorus
When I scream You scream
We scream for Ice-cream
Am into bad guy and i look clean
All hits no miss I feel like Tyson
And she go follow me sing what I sing
When I sing you sing, You sing What I sing
Because the melody sweet like Ice Cream
All hits no miss We feel like Tyson
Shey you go follow us sing what we sing
Falz – Verse 1
Early momo When you wake up,
Tell me what's your flavour
(Come and take)
Say my name baby
Let's disturb the neighbours
(Come on)
Make I chop your groceries
Make I wash the plates gan
(What you say?)
You no need to talk much
Trust my occupation
(Yeah)
I'm probably worse than you sef,
So you don't have to pretend,
I got some cuffs in the shelf
To lock me down to the bed
A little rough like you like
But still don't hard to respect
Slide open them thighs
If you thought you hard to get
Buju – Chorus
Yeah Yeah Yeah
When I scream You scream
We scream for Ice-cream
Am into bad guy and i look clean
All hits no miss I feel like Tyson
And she go follow me sing what I sing
When I sing you sing, You sing What I sing
Because the melody sweet like Ice Cream
All hits no miss We feel like Tyson
Shey you go follow us sing what we sing
Falz: Verse 2
Yeah,
I dey text Chioma,
(What up babe?)
We dey flirt each other
I don tell am say
I just wan hold am for corner
Make we run am
No I no want fuck up
That your love life
I know you have a boyfriend
I'm just trynna hit it one time
Your man no be my concern
I go leave before sunrise
But I no feel promise you say,
You no go surprise,
Oh yes,
You go no when I put am for slow
E go show,
Your body sef go vibrate
You go moan
Buju – Chorus
When I scream You scream
We scream for Ice-cream
Am into bad guy and i look clean
All hits no miss I feel like Tyson
And she go follow me sing what I sing
When I sing you sing, You sing What I sing
Because the melody sweet like Ice Cream
All hits no miss We feel like Tyson
Shey you go follow us sing what we sing