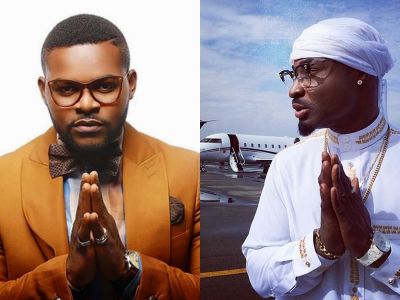 You would agree with us that Tecno own the stage has some of the most talented and diverse crop of contestants. As much as the contestants never fail to bring down the house with their impressive performances each week. The celebrities which Tecno has brought on so far completely give us life!!! which is no surprise since owning the stage is what they do for a living. Lets take a moment and cast the spotlight on Harrysong and Falz, now in the spirit of competition we could not help but pitch the two against each other
Falz came on the show the previous week and completely blew the audience off their feet and even the judges could not help but flow with Falz the badh Guy!!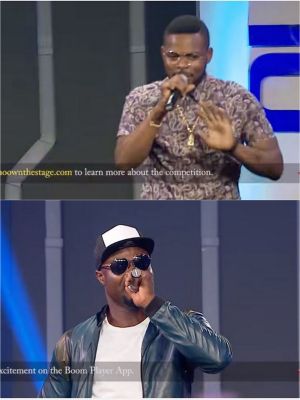 Last episode had the five star General himself leave his mark on the Tecno stage with another terrific performance, he certainly left the audience yearning for more even after the raggae and the blues.
Falz came gunz blazing witty punchlines and heavy metaphors. Harrysong stayed true to his label name and delivered a five star performance who with the crowd pleasing Raggae blues.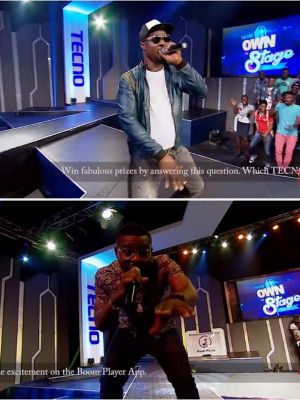 Falz got a ten over ten from the judges already, however we noticed during Harrsongz performance the judges were missing. Could they have been to busy dancing raggae blues back stage. Who knows with this our judges!
So tell us who do you think owned the stage more Harrysong or Falz the badh guy.
Watch Falz' performance below
Watch Harrysong's Performance below
Join the conversation and stay updated on social media!
Facebook https://www.facebook.com/Tecno-Own-The-Stage-1620883718194632/?fref=ts
Twitter – @tecnoowndstage
Instagram – @tecnoownthestage 
Be sure to like & share content with your friends using the #TECNOOwnTheStage hashtag. Tell your friends to tell their friends to support favorite contestant, voting polls would be open soon on the website. Win a TECNO gift pack by sharing!
TECNO's Own The Stage shows on:
Sundays – Africa Magic Showcase at 19:00 CAT
Sundays – Africa Magic Urban at 21:00 CAT
You can watch the repeat broadcast on:
Tuesdays – Maisha Magic East and Maisha Magic Bongo at 18:30 CAT
Wednesdays – Africa Magic Family at 19:00 CAT
---