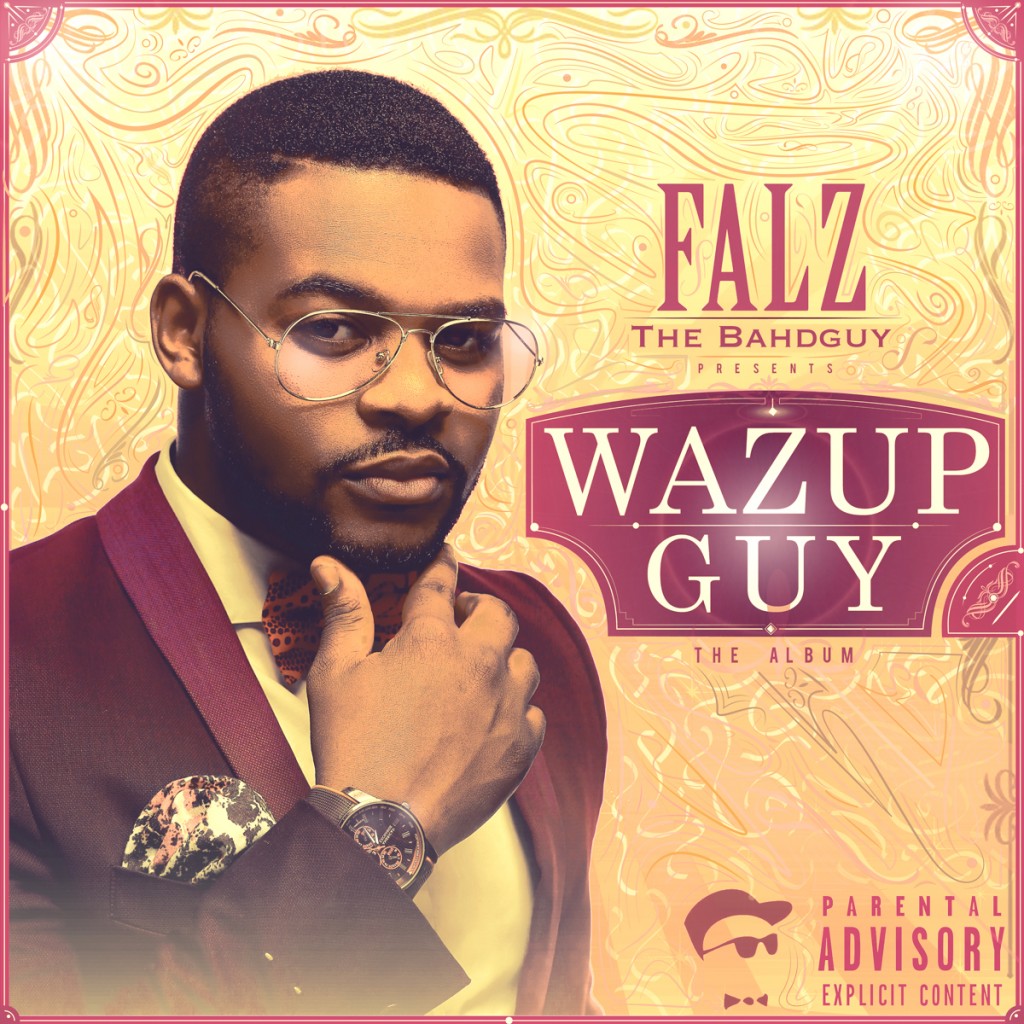 Falz will be releasing his debut album titled "Wazup Guy" on the 30th of May 2014 and the official tracklist of the hotly anticipated set has surfaced. The album which features production from the likes of Studio Magic, DJ Woske, Spellz, Tin Tin and more houses 18 tracks and a hidden track with guest appearances from Yemi Alade, Olamide, Show Dem Camp and Phenom.
Check out the full tracklisting of "Wazup Guy: The Album" below and tell us if you will be buying the LP when it finally arrives.
TRACKLIST
1. Intro
2. See Me
3. Currency
4. Wazup Guy
5. Toyin Tomato (Skit)
6. Toyin Tomato
7. O Pari ft. Olamide
8. How Far ft. Sir Dauda
9. Senator
10. Right Now ft. Dipo
11. Jessica
12. High Class
13. Hold Something
14. Marry Me ft. Poe & Yemi Alade
16. Oh God
17. Wazup Guy (Remix) ft. Show Dem Camp & Phenom
18. The Advice
19. Cool Parry ft. Saeon (Hidden Track)
We can authoritatively tell you that "Toyin Tomato" and "Marry Me" are bangers!