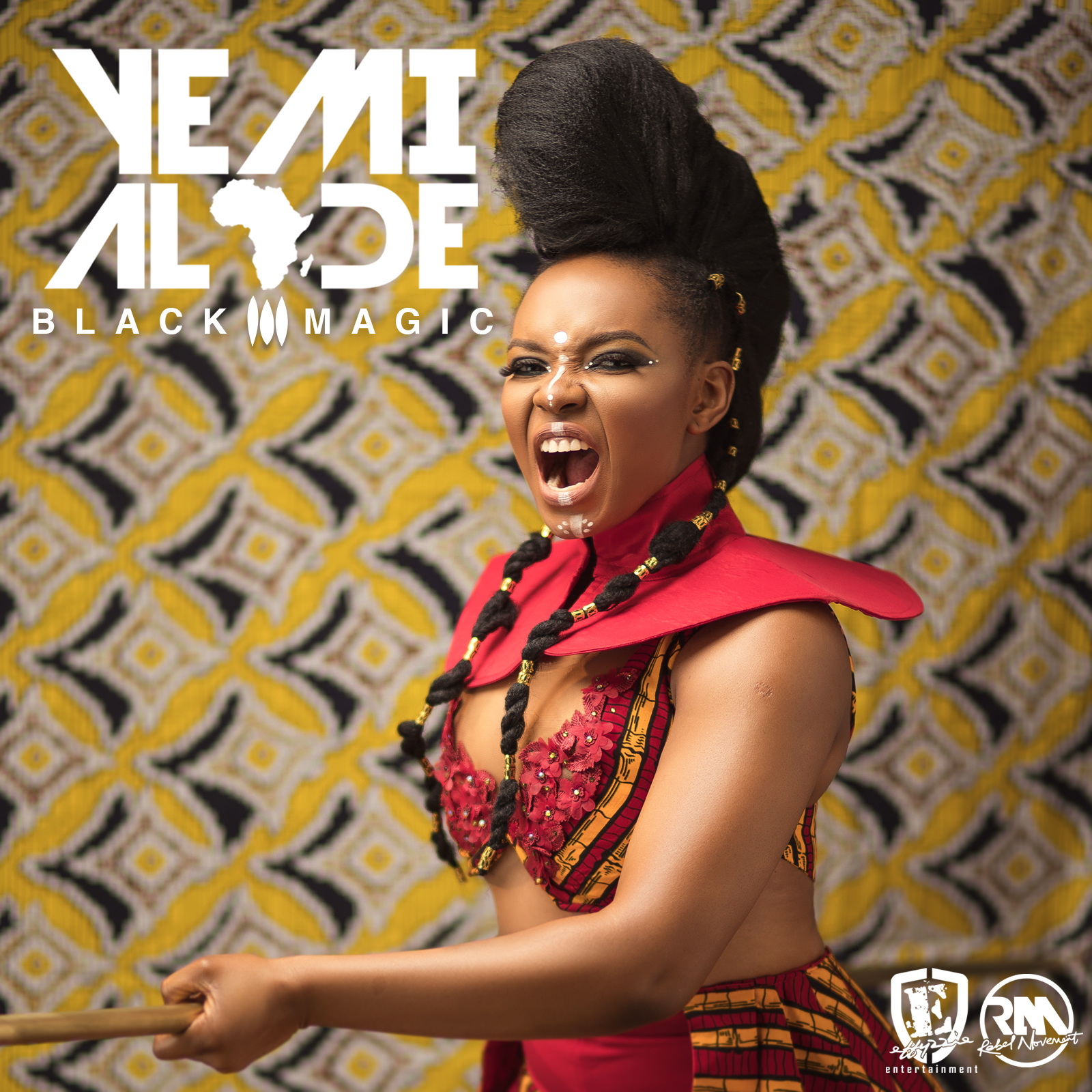 Yemi Alade has released the album art and track-listing of her third studio album "Black Magic".
The diva revealed the art with a dramatic visual via social media.
Effyzzie Music Group has also made the 15 track album available for pre-order.
TRACK-LISTING
Single & Searching (feat. Falz)
You
Kpirim
Mon Lo
Bum Bum
Mr. Stamina
Yaba Left
Wonder Woman
Talku Talku
Heart Robber
Bread and Butter
Sky Scrapper
Jantolo (feat. Olamide)
Stronger
Knack Am
ABOUT "BLACK MAGIC"
Effzzyie Music Group presents the third studio album by African multiple award-winning diva Yemi Alade titled "Black Magic".
The LP arrives after the enormous success of her sophomore album "Mama Africa: The Diary of an African Woman", and her gigantic debut "King of Queens" which saw the electric performer embarked on an extensive world tour in support of these sets, won numerous awards, break records and achieved a number of feats for African and world music. The "Black Magic" album features Nigerian hip-hop stars Olamide and Falz, while boasting production credits from V-Tek, KrizBeatz, Young D, Sess, Fliptyce, IAmBeat, Philkeyz, 2Kriss, Sarz, Echo and DJ Coublon.
The album from the #MTVMAMA2015 and #MTVMAMA2016 "Best Female" winner aims the celebrate the magic, conquests, struggles and power of the black skin.