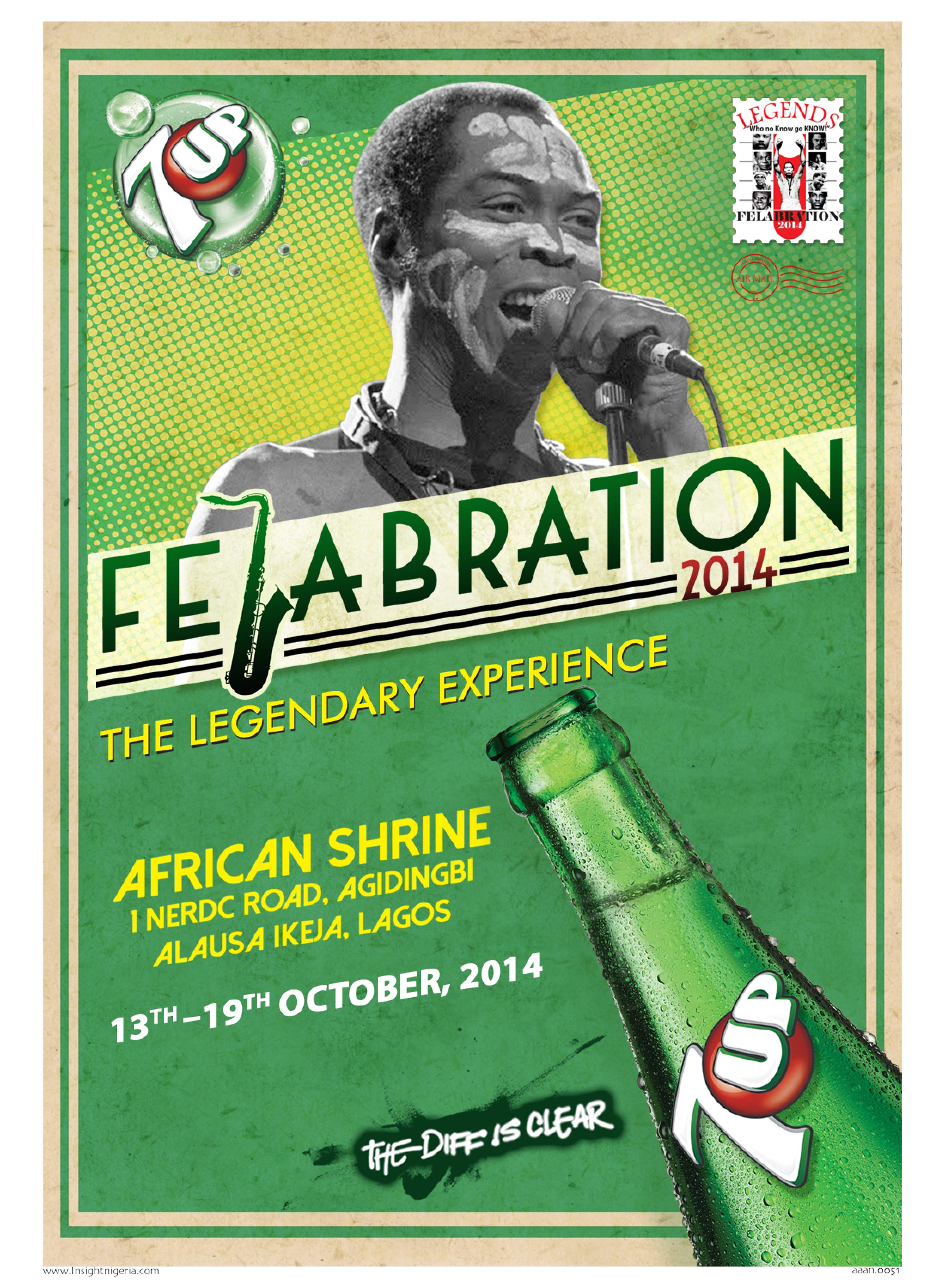 It's happening this year again – FEBRATION 2014 at the New Africa Shrine. With refreshments from the 7-Up Bottling Company, it is an event you don't want to miss.
FELABRATION is an annual festival of music and arts commemorating the life and times of Nigerian's foremost musical icon, the late great Fela Anikulakpo Kuti. As the creator of afrobeat, social critic, political activist and champion of the underprivileged as well as a philosopher of his own political ideologue, Fela is still today a hero to millions for his contributions to society.
Felabration is the only event which brings together high class musical acts like Hugh Masakela, Lucky Dube, Awilo, Baba Maal, Les Nubians, King Sunny Ade, Lagbaja, Asa, TuFace, Seun Kuti and many others. Every year Felabration attracts over 100 artistes both locally and internationally.
In addition to the singing, FELABRATION showcases various creatively diverse activities. 'The Fela Debates', symposium series, the secondary schools debate for schools in Lagos State, Dance Troupes, Photo Exhibitions, the Fela Street Carnival
Parade with musical floats and costumed dancers, the Fela Week Partners events and much more.
FELABRATION is proudly supported by 7Up. It will be explosive and you don't want to miss it.
Be There or No Where!
7UP… The diff is clear.
---