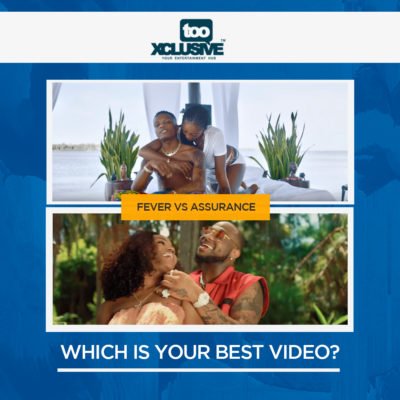 Assurance video was released in the month of May when Davido bought a Porshe for his girlfriend Choima as a birthday gift and set a too high standard for boys in relationship as it was alleged that many girls started asking for their own assurance.
However recently, the song "Fever" by Wizkid has been trending with the "stew slang" due to the "hot pepper stew" visuals that Wizkid and Tiwa Savage served us with the Fever video.
Both music video trended a lot especially with the memes that were made after the video was released and also the covers many people did for the song. They were also the most talked about video this year with different celebrities tapping into it by re-assuring their lovers, a recent one is AY the comedian who got his wife the latest Lexus SUV to celebrate their 10 years of marriage and also re-assure her.
It either you on the side of giving your lover some "Assurance" or just ready to cause "Fever" by serving hot stew with your bae.
Well, TooXclusive would like your thoughts on this, Which of these videos; "Assurance" "Fever" Should be awarded the best video of 2018?.
Drop your take and opinion in the comment section below
---