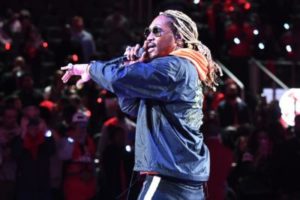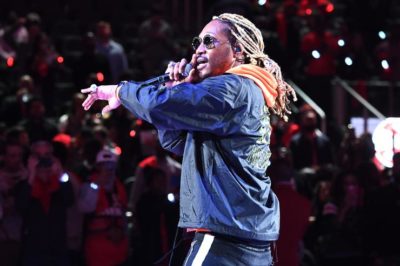 The controversy surrounding R.Kelly resurfaced this past week after Lifetime aired the docuseries, "Surviving R. Kelly." Many of the allegations made have been around for years, even decades, but now, both fans and the music industry are serious about implementing a ban on his music and his being.
Future, though, doesn't understand why people are giving the Chicago singer's controversy so much attention. In fact, he suggests that if people don't speak about it, R.Kelly will be gone forever.

Future might have a point about the amount of attention surrounding R. Kelly right now, but he clearly doesn't have a viable resolution. During an incredibly rare interview with J Cruz, Future spoke on the current sex abuse scandal surrounding R. Kelly.
Cruz asked Future if he'd collaborate with R. Kelly (R. Kelly featured on Future's 2012 song, "Parachute"). However, Future seemed to believe that that people forgot about both Kelly and the allegations.
"Man, who is that? I thought we had forgot about that?" He asked, "We giving it too much attention. When you give things too much attention, they blow up. That's why he gon' blow up. That's why his music gonna do what it do. If you stop talking about it, it'll go away."
Following Lifetime's Surviving R. Kelly docuseries, it was reported that Kelly's music streams went up by 16%.
After being asked whether he feels that there's a "sense of fake outrage," Future said that he felt things should've been handled behind the scenes.
"I don't know what it is, there's just too many people talking about it," he said. "I think behind the scenes there's supposed to be things done, how they supposed to be done."
Peep the interview below where Future also speaks on his forthcoming project, "The Wizard" and the recently released single, "Jumpin On A Jet."
Watch video below: