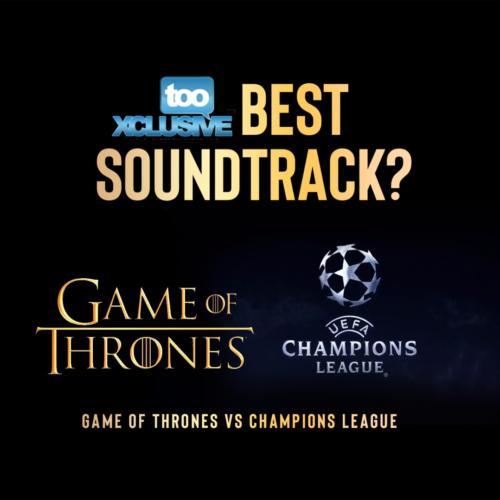 One hypnotic thing about TV series; "Game of Thrones" is the fact that apart from its interesting scenes and episodes; its sound track is top notch and a worldwide anthem that triggers a thing in the body of the fans of GOT when it is heard. The sound track has been heard sung by kids, adults and many other sets of human beings as it brings some sort of fulfilment to them.
However, there is another sound that thrills people when it is being heard, and that is the sound track of the Uefa Champions League. Many believe it is the best sound track that has been attributed to any entertaining thing on the screen. Football lovers lose concentration of whatever that is being done when this sound comes up as it indicates that there is something about to go down in a few seconds, minutes, days, weeks or even months.
In as much as both sound tracks are attributed to what many people find as really significant, we have decided to make a fun out of it. And that is to ask which the best sound track is.
Game of Thrones VS Uefa Champions League – Which has the best sound track?

"Game Of Thrones Vs Uefa Champions League – Which Has The Best Sound Track?", 5 out of 5 based on 1 ratings.
---