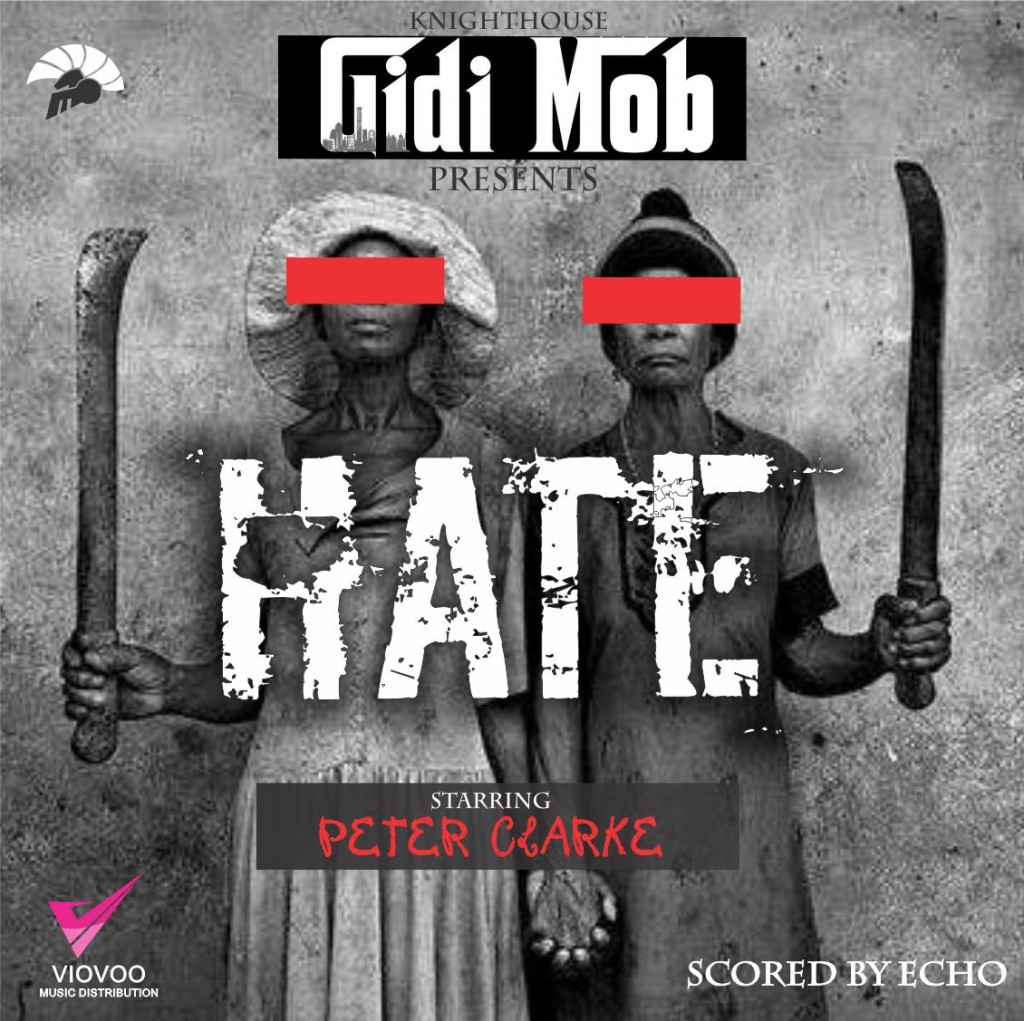 "Ironically, 'Hate' opens with Mother Teresa preaching love. She's half-referencing John 3:16 when she expands the famous verse into something more touching. The poignant affect of her voice stays with you as ingenious Knighthouse producer, Echo, merges it with the beat and loops it into a hook backed by chants that can be mistaken for a twerk anthem.
Those chants come from, again ironically, the wise young owl that is Peter Clarke – esteemed member of the new Hip Hop movement, GidiMob. And in said movement's name does he helm this song which is perhaps the first official musical reaction to the Xenophobia plaguing parts of Africa. 'Hate' tackles the head-scratching hate crime from the perspective of the self-loathing African to the enlightened one and finally evolves to an address against a world where the black man has become the poster-child for racism on the receiving end. While Peter Clarke holds his own alongside the Blessed Teresa of Calcutta, the more remarkable feat is his creative outspokenness on the topical subject matter and how all the elements align for an epochal conscious rap song on this one"
Download and share your thoughts.
DOWNLOAD: Gidimob – Hate ft. Peter Clarke