Yesterday, the internet went wild with news that singer, Dammy Krane, is being held behind bars in the US for credit card fraud. Mugshot of the AMIN crooner, was also shared online.
Dammy Krane, has however come out to assure fans that all his well as he took to twitter to share some philosophical thoughts.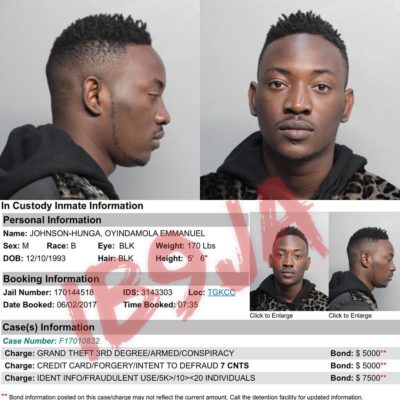 According to him:
"In weird situations like this, you go start to see, who is with you and who isn't. No fake love."

"See ehn… Understanding is a three-edged sword. Your side, my side, and the truth. Make dem talk. "This one, that one, rumor…One time for my fans, new material coming, i go talk everything. God got us, help me say amin o."
Dammy Krane, who was formerly signed under Hypertek music, successfully already generated over 10,000 reactions on twitter with his arrest story.
A twitter  user, @UmehOMA  wrote:
"Dammy Krane probably watched Prison Break finalè, and decided to go pull some Michael Scofield stunt with Sauce kid. *grabs popcorn*"
A post by shakur said that Dammy krane really followed his mentor, Sauce Kid, "to ewon" (prison).

"I Go Talk Everything Very Soon – Dammy Krane Speaks After His Arrest", 5 out of 5 based on 1 ratings.
---