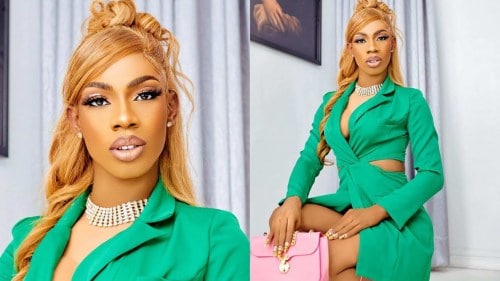 Popular Nigerian cross-dresser, James Brown has revealed that God has been calling him for a while now.
James, who recently launched his book shared that his rise to prominence was divinely orchestrated.
He further disclosed that before he became famous, he had been dreaming about this life, and knew it was going to come true.
He said;
God has been calling me (for a long time). Before I became popular, I had always dreamt of this life. Immediately I became popular, I knew what to do.
Take the risk; it is worth it. You may lose your friends and family along the line, but it will all be worth it at the end of the day. I don't have any regrets about who I am.
I wrote the book, 'The Chronicles of an African Princess' because I want to tell my story unfiltered, unedited and to show people how real I am.
The book will change the narrative about me. There are many things people don't know about me. People don't know my hobbies or what I love eating. Also, people don't know that I gave my life to (Jesus) Christ sometime ago.