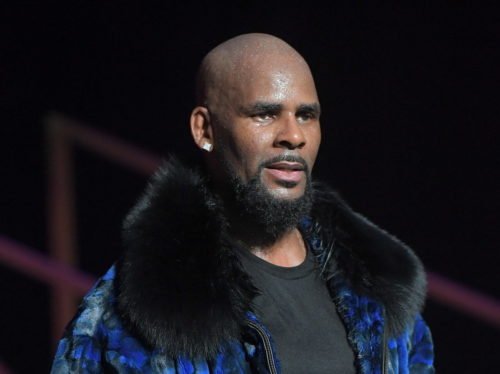 The R.Kelly story keeps on getting more and more interesting. With each new day comes some weird new details about the singer and his sexual abuse case.
Lisa Van Allen has been speaking with DJ Vlad about her experiences living with R. Kelly, she spoke about how she was able to steal a sex tape from his collection and also claimed that Kelly slept with Aaliyah's mother while the minor was sleeping in the other room.
Now, Van Allen has dropped another bombshell as she implied that she's not sure about R. Kelly's sexual orientation.
In the past, she has said that while she doesn't know if R. Kelly has ever been sexual with young boys, he does enjoy penetration. She went into graphic detail, explaining what happened during their sessions in the bedroom. "I know he likes dildos, I know he likes fingers in the butt with him on all fours," recalled Lisa Van Allen. "You going in and he's throwing it back at you. I know that's a little graphic, but that's what he does."
Vlad goes on to mention Dominique Gardner, who has described herself as the "tomboy" among R. Kelly's sexual partners. Van Allen then questions the singer's sexual interest in young boys, saying that it wouldn't be "farfetched" to call him gay since he enjoys anal penetration.
Watch video below:
https://www.youtube.com/watch?v=UAGquaknoy4
---