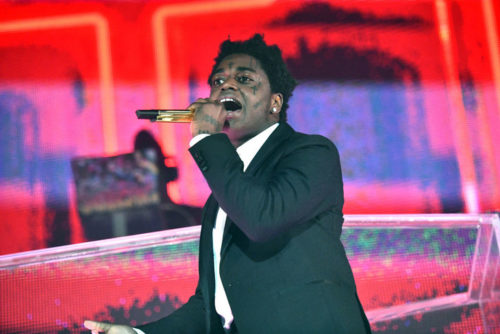 Talking inappropriately about late American rapper; Nipsey Hussle's girlfriend, Lauren London, could be one of the greatest mistakes that rapper, Kodak Black has made in his life.
The rapper over the weekend made remarks about Lauren London, saying he has given her one year to mourn him. He also said he's waiting for her so he could continue from where Nipsey stopped by becoming her new lover.
The remarks generated a lot of criticism both from his industry colleagues and music fans in general. The likes of The Game, T.I, totally condemned his remarks and warned him not to ever repeat such.
However, it seems fans haven't gotten over what Kodak said and are also refusing to forgive him. Some fans have taken to the rapper's Instagram page to warn him not to visit L.A even though Kodak apologized later for his comment. But some still believe he did not apologize as it is his label who told him to do so.
One IG user wrote; "He only apologized due to his label telling him to do so. It wasn't an apology and being from the streets don't mean you can continue to disrespect people calling that man 'Dude, etc' which supported Kodak and his album. The whole problem is @kodakblack bases his ideals and lifestyle off being solid and loyalty. Instead he has reflected other views with his actions and emotions for clout. So now he's being called out for it like anybody else should."
---